An eyelash curler is an essential item to keep in your makeup bag. A good curler can take your mascara to its full potential and make you look fresh and awake. Although it looks simple to use, many people need help with using this tool. Here are a few tips that can help you get that dramatic effect without any damage. 
Pick the proper eyelash curler:

There are many different models and brands to choose from, so it is crucial to pick the right one for your type of eyelash to obtain the best results. 

Curl upwards: Clamp the lash curler over the lashes and gradually work the curler upward. It will give your lashes an instant lash lift along with some extra curl. Furthermore, it will keep the eyelashes curled for longer.
Tilt your head:

A good general step-by-step tip for using an eyelash curler is to look into a mirror and position your head correctly. This will allow you to get the curler in place without accidentally pinching your eyelid.

Start right on the root:

Taking a distance to start clamping can create a visible crimp in the lash that won't result in a smooth curl. This way the best way to use the lash curler is to hold it close enough to the base without pulling on your eye or pinching the skin.

Keep your curler clean:

Curlers go very close to your eye, so make sure you're keeping them sanitized to avoid infection. One option is to wipe curlers down by using alcohol after use.   
Also Read:
How To Use A Kettlebell Workout For Resistance Training
Powerful Anti-Aging LED Light Therapy Treatment To Do At Home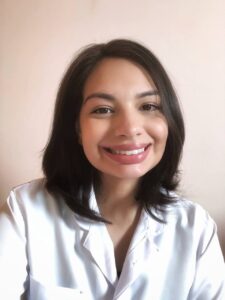 About the Author: MSci Maísa Melo is a Pharmacist and a current PhD student in cosmetic technology, from São Paulo, Brazil. She has earned her master's degree from the University of São Paulo and has been involved with the development, stability, safety and efficacy of cosmetics since 2013. She has specialized in the clinical efficacy of cosmetics by biophysical and skin imaging techniques as well as the use of alternative models to animal testing. Her research work has been published in several scientific journals and book chapters from the field.
To know more about Skincare Devices and Beauty's latest updates, please Like and Follow our Facebook and Instagram accounts…