Resistance training is a form of physical activity that is designed to improve muscular fitness by exercising a muscle or a muscle group against external resistance. It can be done by any type of exercise that causes the muscles to contract against an external opposition with the expectation of increases in strength, power, hypertrophy, and endurance. 
The external resistance can be done through kettlebell workouts. It can only be one practical piece of strength equipment in your home gym. Working out with kettlebells can get you stronger and more powerful and transform you into an overall more competent athlete.
The gym goals will help determine which kettlebell workout is best. Even though it won't be hefting the same poundage, working out with kettlebells will still increase force. Many heavy kettlebell loads will be front-racked, which means your core and technique will get hammered with extra tension and challenges throughout your workout. 
The shape of a kettlebell lets you work your muscles a little differently than a traditional dumbbell. The weight is distributed differently than a typical dumbbell, so it works different muscles doing the same movement.
Kettlebells are good for weighted moves, especially ones requiring explosive movement. It allows you to get a different range of motion depending on your kettlebell exercise. Furthermore, performing the exercises with a professional's assistance can also help achieve the desired results and make it safer. 
In conclusion, because of their shape, kettlebells have a lot of unique advantages. They are good for low-impact cardiovascular fitness and boosting overall body strength, emphasizing grip, resistance training, and core strength.
Also Read: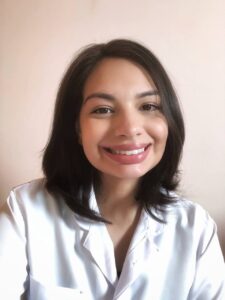 About the Author: MSci Maísa Melo is a Pharmacist and a current PhD student in cosmetic technology, from São Paulo, Brazil. She has earned her master's degree from the University of São Paulo and has been involved with the development, stability, safety and efficacy of cosmetics since 2013. She has specialized in the clinical efficacy of cosmetics by biophysical and skin imaging techniques as well as the use of alternative models to animal testing. Her research work has been published in several scientific journals and book chapters from the field.
To know more about Skincare Devices and Beauty's latest updates, please Like and Follow our Facebook and Instagram accounts…