LED or light-emitting diode therapy is a skincare treatment that uses wavelengths of light, including red and blue. It was initially developed by NASA for plant growth experiments on shuttle missions and was later found effective for wound treatment. 
Nowadays, the treatment is also used to help regenerate skin aging. In this context, the Dermalux Flex MD LED Light Therapy Device is designed by the globally recognized Dermalux system. The Flex MD is one of the world's most potent at-home LED devices for the face and full body. Through the use of different wavelengths, it can rejuvenate cells, treat signs of aging and acne, and improve overall skin health, as well as relieve muscular and joint pain.
This device is a go-to professional treatment using clinically proven light therapy wavelengths and is now a flexible, portable solution at home. It is non-invasive, safe and effective, easy to use, has no risk of injury or downtime afterward, and is suitable for all adults of all skin tones.
The device has a total of 360 LED bulbs (120 blue, 120 red, and 120 near-infrared) which send wavelengths deep below the surface, making it a multifunctional gadget. A blue light (415nm) is absorbed into the skin's first layer, triggering a natural reaction to destroy the acne-causing bacteria to reduce breakouts. 
The red light (633nm) acts one layer down. It promotes faster repair and renewal, helping rejuvenate cells using targeted treatments for various concerns, including fine lines and wrinkles, redness, pigmentation, psoriasis, and muscular and joint pain.
In the skin's deepest layer, near-infrared (830nm) LED light reduces inflammation, calms irritation, and strengthens skin. 
In conclusion, the Dermalux Flex MD LED Light Therapy Device is a powerful in-clinic LED light therapy treatment that is now exclusively available for at-home use. It is clinically proven, professional-level LED therapy to improve your skin's overall health. 
Also Read: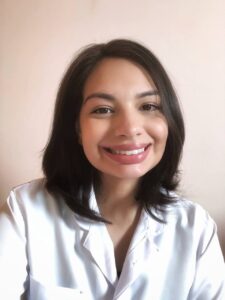 About the Author: MSci Maísa Melo is a Pharmacist and a current PhD student in cosmetic technology, from São Paulo, Brazil. She has earned her master's degree from the University of São Paulo and has been involved with the development, stability, safety and efficacy of cosmetics since 2013. She has specialized in the clinical efficacy of cosmetics by biophysical and skin imaging techniques as well as the use of alternative models to animal testing. Her research work has been published in several scientific journals and book chapters from the field.
To know more about Skincare Devices and Beauty's latest updates, please Like and Follow our Facebook and Instagram accounts…