Laser hair removal devices to use at home are trendy as they can help you save money and are often less painful than professional ones. When done correctly, they can provide outstanding results, but the correct device has to be used. 
As there are a large number of options in the market, it can be overwhelming to choose one. This way, if you are looking for a way to remove body hair permanently, here are some options:
Braun Silk Expert IPL Hair Removal System: This dermatologist-recommended device uses IPL technology and incorporates a sensor that adapts the treatment based on your skin tone, which makes the process safer. It also has different modes that can be helpful to cover larger surface areas and also includes a precision head to help address smaller areas that may be difficult to reach, like the face, bikini line, and underarms.
IMENE Permanent Hair Removal Machine:

The IPL hair removal device uses the newest technology to break the hair regrowth cycle. Clinically results proved that the IPL hair removal machine is safe, gentle, and practical, with no side effects. It also features a built-in ice compress plate to maintain the skin surface between 32 to 41

℉

, helping calm down the skin and reduce redness and swelling. Most women experienced noticeable results after just two months of complete treatment. 
BoSidin Painless Permanent Hair Removal Device:

This device includes five different precision heads of various sizes, which make it easier to get into every unique contour of your body. The gadget also allows you to switch between modes designed to tackle the characteristics of hair in different areas, like root length, thickness, and texture.
These are just a few of the options available in the market for laser hair removal devices. Look for quality features like the ones mentioned above when searching for your own product and enjoy hair-free, smooth skin. 
Also Read:
The Details About The Luxurious Micro Infusion Aquagold Facial Benefits
Alternatives To The Trendy Dyson Airwarp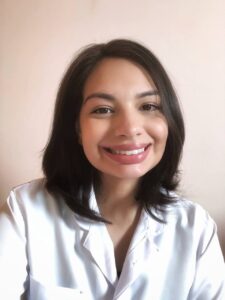 About the Author: MSci Maísa Melo is a Pharmacist and a current PhD student in cosmetic technology, from São Paulo, Brazil. She has earned her master's degree from the University of São Paulo and has been involved with the development, stability, safety and efficacy of cosmetics since 2013. She has specialized in the clinical efficacy of cosmetics by biophysical and skin imaging techniques as well as the use of alternative models to animal testing. Her research work has been published in several scientific journals and book chapters from the field.
To know more about Skincare Devices and Beauty's latest updates, please Like and Follow our Facebook and Instagram accounts…