The Jade stone is believed to carry healing energy to help to relax, rebalance and restore a sense of harmony. Furthermore, it is a stronger crystal than others, making it perfect for lifting and contouring treatments.
In this context, the Hayo'u Gua Sha Jade Precision Tool is designed to relieve stress and rejuvenate tired-looking skin by smoothing wrinkles and reducing toxin build-up around the lips and eyes. It can be used daily, in the morning, to wake the face and make it look fresh and tight, as well as at night to relax and prepare the skin for a good night of sleep.
It is made to target the delicate skin on the face with pinpoint accuracy with the restorative Beauty Restorer Jade Precision. The results are visible immediately after use and are boosted over time. 
Furthermore, the use of this nourishing crystal can also act to soothe skin, support circulation and lymphatic drainage, lift, plump, and sculpt, and reduce the appearance of puffiness, fine lines, and wrinkles. 
The main difference between this tool to the traditional Jade roller is the design. It is made entirely of Jade, without metallic parts, which can make it easier to clean and store. On the other hand, for users that use rollers, it can take some time to adapt to it. 
In conclusion, the slim tip of this sophisticated facial massage tool gently restores skin elasticity, all while stimulating blood flow in the area being massaged. The Hayo'u Gua Sha Jade Precision Tool was created to work only on a small surface area at a time for an accurate touch that can achieve great results with use. Jade Stone 
Also Read: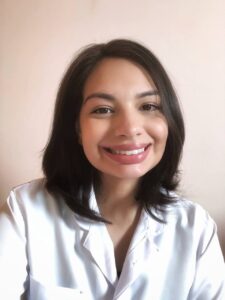 About the Author: MSci Maísa Melo is a Pharmacist and a current PhD student in cosmetic technology, from São Paulo, Brazil. She has earned her master's degree from the University of São Paulo and has been involved with the development, stability, safety and efficacy of cosmetics since 2013. She has specialized in the clinical efficacy of cosmetics by biophysical and skin imaging techniques as well as the use of alternative models to animal testing. Her research work has been published in several scientific journals and book chapters from the field.
To know more about Skincare Devices and Beauty's latest updates, please Like and Follow our Facebook and Instagram accounts…