The community of nail lovers is big and full of new trends. One of the latest trends is the use of smartphone apps to make the experience even more fun and dynamic, with more possibilities and easier, going beyond apps to provide instant appointments to manicures.
The Indulge: Nail Snob App is a new and convenient way to remember and organize the polish and gel colors used during your salon visits. The basic principle of the app is to keep a log of the nail polish colors you've previously worn and take pictures of the fresh manicures and pedicures to associate the name with the picture. 
Another option is the YouCam Nails app, which allows the creation of hundreds of unique designs by applying polish, drawing patterns, and adding cute nail decals virtually. There is the option of using a model's hand or a picture of your own to get started using the virtual manicure salon, so it is possible to try out new styles quickly and easily without the hassle of nail polish remover. There is also the possibility to create a nail polish portfolio, where after creating a new nail look, there is the possibility to save the images "My Designs" art portfolio. 
The Nailstry can be considered a virtual measurement tool that will size your nails in seconds and with that, making it even easier and mistake-free to buy and apply press-ons. It also includes access to unique customized nail designs from a global network of designers and they can be customized by shape and length, or contact the designer directly to create something truly unique. 
Read Also: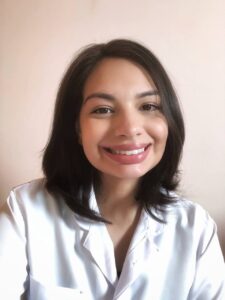 About the Author: MSci Maísa Melo is a Pharmacist and a current PhD student in cosmetic technology, from São Paulo, Brazil. She has earned her master's degree from the University of São Paulo and has been involved with the development, stability, safety and efficacy of cosmetics since 2013. She has specialized in the clinical efficacy of cosmetics by biophysical and skin imaging techniques as well as the use of alternative models to animal testing. Her research work has been published in several scientific journals and book chapters from the field.
To know more about Skincare Devices and Beauty's latest updates, please Like and Follow our Facebook and Instagram accounts…