There are so many makeup options on the market today that sometimes it can be challenging to find the right makeup colors for your skin and hair tones. Looking to ease the consumer's life, the beauty app "Plum Perfect" was created. It is available for iOs and Android and is free to download. 
This makeup app uses facial-recognition-like technology to determine skin tone, hair type, eye color, and undertones from a photo. After that, Plum Perfect uses that info to provide customizable makeup recommendations and avoid possible frustrations that may come from using makeup that doesn't benefit the consumer.
It will require taking an initial selfie that the app will analyze and show in detail the shades of your lips, skin tone, eye hue, and hair. The library of products includes many different brands with all colors possible.
In the results, the products are organized by categories and subcategories. It will show the exact type of product, the color, and scenarios to use the suggestions, like glam, office, and natural. This experience will also help you to get to know yourself better, understanding the best colors for your complexion and what type of makeup should be used in each situation.
In conclusion, the Plum Perfect app can be considered a color expert app that feels like a personal cosmetics shopper. It is a fun option for experimenting when you're looking for a new product or makeup color but not willing or able to invest the time to go to the store or risky online shopping. 
Read Also: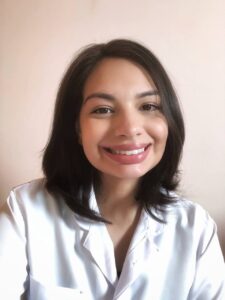 About the Author: MSci Maísa Melo is a Pharmacist and a current PhD student in cosmetic technology, from São Paulo, Brazil. She has earned her master's degree from the University of São Paulo and has been involved with the development, stability, safety and efficacy of cosmetics since 2013. She has specialized in the clinical efficacy of cosmetics by biophysical and skin imaging techniques as well as the use of alternative models to animal testing. Her research work has been published in several scientific journals and book chapters from the field.
To know more about Skincare Devices and Beauty's latest updates, please Like and Follow our Facebook and Instagram accounts…