Massages are timeless procedures that can bring many benefits. It can be a wonderful way to de-stress the body, improve facial skin and even lose weight.
It can be a very interesting strategy to be paired with diets and exercises, as it is known to get rid of excess fat, reduce cellulite, and improve digestion. 
When done with the right techniques and under professional's guidance, it can improve blood circulation. This happens because of the pressure applied to the body areas, moving the blood through the congested areas, and improving the circulation. The benefit of this process is that an increased blood flow carries more oxygen and nutrients throughout the body organs and removes toxic metabolites from the kidney as urine. This way, the removal of these waste products prevents the accumulation in the body, decreasing the weight gain process. 
Another way that it can help change body size is by improving muscle tone, manipulating the tissues, and acting on muscle tone, muscle stiffness, and contraction, also by increasing blood circulation. The body metabolism, which is a way to lose calories faster, is also improved with higher blood circulation. 
Furthermore, massage is also known to improve the appearance of cellulite by stretching skin, as it is done on targeted areas, breaking down the fat and with that, reducing the lumpy appearance and making the client thinner. 
In conclusion, massage is a great and pleasant way to help the weight loss process, as it is an extra step to achieve the desired body. 
Read also: Healthy Diet App: The Most User-friendly and Effective App for Weight Loss
To know more about Skincare Devices and Beauty's latest updates, please Like and Follow our Facebook and Instagram accounts…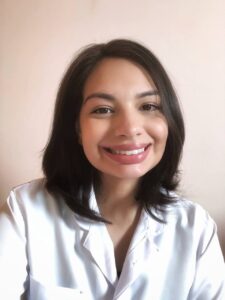 About the Author: MSci Maísa Melo is a Pharmacist and a current PhD student in cosmetic technology, from São Paulo, Brazil. She has earned her master's degree from the University of São Paulo and has been involved with the development, stability, safety and efficacy of cosmetics since 2013. She has specialized in the clinical efficacy of cosmetics by biophysical and skin imaging techniques as well as the use of alternative models to animal testing. Her research work has been published in several scientific journals and book chapters from the field.