LED light therapy is a NASA technology but has been recently adopted by the skincare community due to its many benefits, including healing wounds and taming inflammation. This technology was once available only to professional aestheticians but nowadays, LED light therapy masks are a luxury item available for home use. 
In this context, we highlight the MZ Skin LightMAX Supercharged LED Mask 2.0, which has two LED light modes: anti-aging and acne. This happens because it is a flexible mask that uses red, infrared, and blue LED light therapy to stimulate collagen production and kill acne-causing bacteria.
To use it is very simple; just follow a few simple steps that will not take more than 15 minutes in total:
Cleanse and exfoliate the skin.

Secure the mask to the face, which is quickly done using included velcro straps.

Connect the mask to the controller.

Select the preferred LED light mode.

Power the device on by pressing and holding the ON/OFF button.

The mask will automatically power off after the 10-minute treatment time.

Apply the usual skincare routine.
The manufacturer promises results after just a few weeks of use. The anti-aging mode increases collagen production in 2 weeks as 95% of people reported brighter and plumper skin in 12 weeks. In the acne mode, 81% of people saw reduced acne breakouts in 12 weeks. 
In conclusion, the MZ Skin LightMAX Supercharged LED Mask is a great option for people who desire improvement in acne, hyperpigmentation, inflammation and signs of aging in a comfortable and practical way.
Read Also: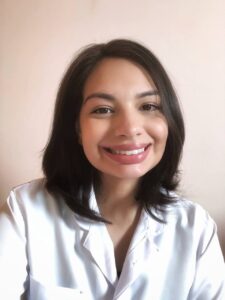 About the Author: MSci Maísa Melo is a Pharmacist and a current PhD student in cosmetic technology, from São Paulo, Brazil. She has earned her master's degree from the University of São Paulo and has been involved with the development, stability, safety and efficacy of cosmetics since 2013. She has specialized in the clinical efficacy of cosmetics by biophysical and skin imaging techniques as well as the use of alternative models to animal testing. Her research work has been published in several scientific journals and book chapters from the field.
To know more about Skincare Devices and Beauty's latest updates, please Like and Follow our Facebook and Instagram accounts…