If you have digestive problems, the Food Diary app my Symptoms can help by tracking your diet and symptoms to provide insights into what can be suspect triggers. With the app my Symptoms, it is possible to create a food diary to understand your digestive health and help you control your habits better.
Over 600,000 people are using mySymptoms for irritable bowel syndrome (IBS) cases, migraines, eczema, and more. The app is a flexible diary that creates an easy way to track food, symptoms, and bowel movements. Furthermore, it can help identify trigger foods in your diet by associating the symptoms with the diet, drinks, bowel health, stress, sleep, mood, periods, and medications.
This food diary app is straightforward to use because it makes logging simple, as it remembers your favorite foods and habits and lets you add custom symptoms, making it even easier over time. The symptoms' intensity and time are also recorded along with  (using the Bristol scale), energy, and sleep quality. 
Tracking your routine with this food diary can be helpful in a doctor's appointment as it is possible to print a PDF of your diary or share it with your clinicians. It is important to remember that all information the app provides is not medical advice. Always consult a licensed health professional if you have any concerns about your health or want to modify your diet.
In conclusion, understanding your digestive health can considerably improve your well-being. The app mySymptoms makes logging a food and symptom diary easy to gain insights into what is actually happening with you.
Also Read: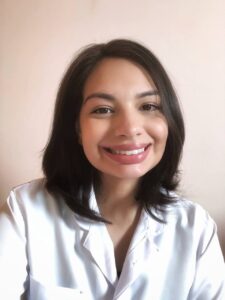 About the Author: MSci Maísa Melo is a Pharmacist and a current PhD student in cosmetic technology, from São Paulo, Brazil. She has earned her master's degree from the University of São Paulo and has been involved with the development, stability, safety and efficacy of cosmetics since 2013. She has specialized in the clinical efficacy of cosmetics by biophysical and skin imaging techniques as well as the use of alternative models to animal testing. Her research work has been published in several scientific journals and book chapters from the field.
To know more about Skincare Devices and Beauty's latest updates, please Like and Follow our Facebook and Instagram accounts…