Everyone has their favorite perfume or fragrances that are associated with moments and special things. Thinking about that, the brand Byredo created an innovative device to create personalized fragrances based on AI data.
The Byredo Blow perfume applicator is a beauty gadget that creates a perfume, a hair scent, or a mist using an AI algorithm and data to create something just for you. In particular, this perfume applicator contains information about you to get the best results. 
It will collect and understand your preferences and schedule, like having meetings, going on dates, etc. That will create possible fragrances with a higher probability of finding the scent you need and want.
This way, while doing makeup or preparing to go out, smell the scent sample that 'Blow' recommends and select what perfume you need (eau de toilette, eau de perfume, mist). Then, lift the 'handy part' whenever you need it and spray it to where you want.
Another interesting feature is that the device uses wind to distribute the aroma onto your body evenly. Compared to perfume, which sprays in one specific area, this device has a mist that reaches a broader area. 
It is composed of 5 basic ingredients, water, and alcohol in a capsule, which will mix your own scent. Using these ingredients makes it possible to create hundreds of smells and adjust the concentration of perfume. When the capsule is out of ingredients, just change it to the new one.
In conclusion, the Byredo Blow perfume applicator is an excellent gift for a loved one or a great way to treat you. It will also save money by having many fragrances in one product, so you do not have to buy many different fragrances to have options for different occasions. 
Also Read: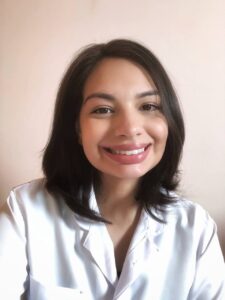 About the Author: MSci Maísa Melo is a Pharmacist and a current PhD student in cosmetic technology, from São Paulo, Brazil. She has earned her master's degree from the University of São Paulo and has been involved with the development, stability, safety and efficacy of cosmetics since 2013. She has specialized in the clinical efficacy of cosmetics by biophysical and skin imaging techniques as well as the use of alternative models to animal testing. Her research work has been published in several scientific journals and book chapters from the field.
To know more about Skincare Devices and Beauty's latest updates, please Like and Follow our Facebook and Instagram accounts…