If you love fake eyelashes and how they look but believe they are too complicated to put on often, magnetic lashes might be your solution. They do not require glue for application as it is secured in the lids by using a magnetic liner, which has a similar look and feels to liquid eyeliner or lashes serum but attracts the magnets that line each band lash. 
Many brands are working with magnetic lashes; they might even be waterproof, windproof, and smudge-proof. In some cases, an eyeliner look can be achieved as well. 
For example, the Glamnetic Virgo Magnetic Lashes is considered one of the best magnetic lashes available today. They are a good option for a natural everyday look, but with a noticeable boost in length and fullness. Furthermore, these magnetic lashes are waterproof and weightless, made from durable synthetic fibers, and equipped with six magnets for long-lasting wear. A con is that the liner that goes with it is sold separately, but it can be used up to 60 times.
The Lola's Lashes Rose Quartz Magnetic Eyelashes and Eyeliner Kit is another well-reviewed option because it is incredibly lightweight, and the eyeliner itself is smooth and black (and included in the kit with a remover balm). These lashes are recommended for people who want to add volume and a small length to the look. Made of premium synthetic silk, this kit has magnetic strips that individually adhere to sections of the lashes instead of being a solid, inflexible strip like most other brands. This makes them very easy to apply and an alternative for beginners. 
Finally, we highlight the Ace Beauté Hera Magnetic Lash, which provides more drama as it is designed with tiny hairs in the inner corner and larger ones toward the outer ends, creating a cat-eye effect. It is Ideal for almond and upturned eyes, having 12 micro-sized magnets on each lash band. The lashes are vegan and come with their own magnetic liner. 
Also Read:
The Best Devices To Treat Whiteheads
An App To Find The Right Makeup Colors For You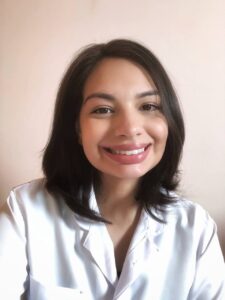 About the Author: MSci Maísa Melo is a Pharmacist and a current PhD student in cosmetic technology, from São Paulo, Brazil. She has earned her master's degree from the University of São Paulo and has been involved with the development, stability, safety and efficacy of cosmetics since 2013. She has specialized in the clinical efficacy of cosmetics by biophysical and skin imaging techniques as well as the use of alternative models to animal testing. Her research work has been published in several scientific journals and book chapters from the field.
To know more about Skincare Devices and Beauty's latest updates, please Like and Follow our Facebook and Instagram accounts…