We all know aging is inevitable, but when it comes to aging signs on the skin, there are many ways to prevent and improve its appearance. Along with skincare cosmetic products and professional treatments, portable devices to use at home are now a trend in the community.
Some premium devices with advanced technologies, such as the Dr Arrivo Zeus II tool, are in this context. The main difference between this device and others is that it combines four advanced anti-aging technologies to tighten and treat the skin. 
The main aims of treatments with Dr Arrivo Zeus are to reduce the appearance of fine lines and wrinkles, stimulate the production of collagen and rebuild facial muscles to restore elasticity. Dr Arrivo, The Zeus II promotes blood circulation, aids lymphatic drainage, and boosts collagen production. It is pain-free and non-invasive with the brand's patented Ultra Pulse and MFIP technology with a selection of expert anti-aging technologies. 
The first technology is Radio Frequency, warming the skin to boost its metabolism and elasticity. Blood circulation is also improved, meaning additional skincare products are absorbed better.
The second, EMS (Electrical Muscle Stimulation), is used to stimulate facial muscles, contributing to the skin-tightening effect and reducing the appearance of wrinkles. The device boasts a specialist EMS button designed daily to tighten and restore your skin's look.
There are also three different types of LED light combined with five modes to tackle a variety of skin problems. When used together, the lights work to repair and promote healthy skin growth.
Finally, the Zeus II also uses Mid-Frequency Interval Pulse (MFIP) + Ultra Pulse (UP). This microcurrent treatment delivers gentle pulses into the skin's cells to boost circulation, tighten facial muscles and stimulate metabolism.
In conclusion, with frequent use, the Dr Arrivo Zeus II device stimulates and promotes a firmer, visibly plumper, healthier-looking complexion. All of this can be obtained due to combining four anti-aging technologies to improve aging signs.
Read Also: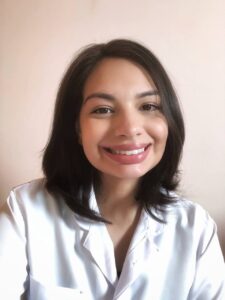 About the Author: MSci Maísa Melo is a Pharmacist and a current PhD student in cosmetic technology, from São Paulo, Brazil. She has earned her master's degree from the University of São Paulo and has been involved with the development, stability, safety and efficacy of cosmetics since 2013. She has specialized in the clinical efficacy of cosmetics by biophysical and skin imaging techniques as well as the use of alternative models to animal testing. Her research work has been published in several scientific journals and book chapters from the field.
To know more about Skincare Devices and Beauty's latest updates, please Like and Follow our Facebook and Instagram accounts…