Cellulite is one of the most common complaints in the beauty community. Everyone has it, and most want to get rid of it. Cellulite is the appearance of dimples caused by bands of connective tissue pulling the skin down towards the body's deeper tissues. 
One solution is the Cellfina treatment. Cellfina is an FDA-approved cellulite treatment that was developed in 2015 and is popular with proven results. It has been shown to reduce the appearance of cellulite on the thighs and buttocks area. Furthermore, there is limited downtime associated with the procedure, and although side effects are present, it is considered safe. 
Cellfina is a nonsurgical, minimally invasive procedure that works by using a method called subcision. The procedure uses a device that is the size of a needle to break up and loosen connective bands just under your skin. Subcision uses a microblade technique to target cellulite and is also used to treat scars and wrinkles.
It is intended as a one-treatment process, and most patients treated with Cellfina can experience swelling for the first 1 to 3 weeks following the procedure. Because of this, it can be difficult to see your results, but by around one month, most patients see a noticeable reduction in dimpling. The results of Cellfina last for up to 3 years. 
In conclusion, Cellfina has been considered by many professionals one of the most effective treatments available for dimpling cellulite. It has excellent longevity and is a noninvasive procedure with minimal recovery time.
Also Read:
Everything About The Oxygenesis Face Treatment
AI-Created Cosmetics With This High-End Makeup Device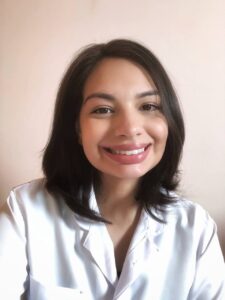 About the Author: MSci Maísa Melo is a Pharmacist and a current PhD student in cosmetic technology, from São Paulo, Brazil. She has earned her master's degree from the University of São Paulo and has been involved with the development, stability, safety and efficacy of cosmetics since 2013. She has specialized in the clinical efficacy of cosmetics by biophysical and skin imaging techniques as well as the use of alternative models to animal testing. Her research work has been published in several scientific journals and book chapters from the field.
To know more about Skincare Devices and Beauty's latest updates, please Like and Follow our Facebook and Instagram accounts…