Skin collagen stimulation is a remarkably interesting method to improve the appearance of aging signs and scars. 
Regenerating fillers stimulate the cells to produce more type 1 collagen and aim to provide the infrastructure for hyaluronic acid and elastin. Loss of type 1 collagen begins in the late 20s, and by the time adults hit their 50s, they have lost about half of their type 1 collagen stores, so it is an excellent period to start treating this condition.
In this context, the Ellansé Dermal Filler is a multipurpose skin filler that is particularly interesting at a more superficial level for filling in crater marks left behind by wrinkles, acne, or chicken pox to create a flaw-free face. It works to fill those spaces and, over time (around 12 weeks), stimulates the body's collagen that will be renewed, improving skin elasticity and texture in the surrounding skin.
Ellansé is made of polycaprolactone (PCL), a well-known medical polymer that has also been safely used for many years in medical implants and other devices. It also features microspheres of PCL suspended in a natural gel carrier CMC, which gives Ellansé its unique property of immediate correction of lost volume followed by gradual and long-lasting collagen production.
Ellansé can be used everywhere on the face apart from the forehead, and results are almost instant (but as we mentioned, it also works inside out). It is also biocompatible and biodegradable. 
In conclusion, if you are looking for ways to stimulate collagen production to reduce scars and future signs of aging, the Ellansé Dermal Filler can be the solution. It acts as a biostimulator that uses the body's natural response to stimulate collagen production to treat the underlying causes of facial aging with long-lasting effects that give you a naturally youthful and smooth appearance.
Also Read:
Predict A Bad Hair Day With This Ap
Lift Your Sagging Skin With This Innovative Device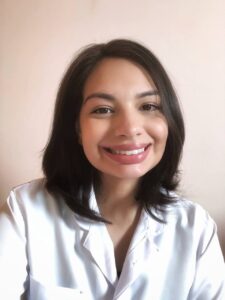 About the Author: MSci Maísa Melo is a Pharmacist and a current PhD student in cosmetic technology, from São Paulo, Brazil. She has earned her master's degree from the University of São Paulo and has been involved with the development, stability, safety and efficacy of cosmetics since 2013. She has specialized in the clinical efficacy of cosmetics by biophysical and skin imaging techniques as well as the use of alternative models to animal testing. Her research work has been published in several scientific journals and book chapters from the field.
To know more about Skincare Devices and Beauty's latest updates, please Like and Follow our Facebook and Instagram accounts…