It is quite common for brands to develop innovative devices by combining diverse types of existing Technology . One example is the use of lifting properties and acupressure in the Charlotte Tilbury Cryo-Recovery Mask. 

The high-performance ice tech of cryotherapy and the ancient art of facial acupressure techniques inspired the development of this product. It consists of a unique and reusable mask that synergizes with Charlotte's research-powered skincare to create the appearance of lifted, firmer, refreshed, and revived skin. 

It is made of a flexible, skin-cushioning silicone material thought to lead to extreme comfort and easy washability for reuse. The cooling metal beads target acupressure points above the brows and help relieve tension in the face. In contrast, the advanced cooling gel bead pockets target the chin, jawline, forehead, cheekbones, and nasolabial lines. The mask is secured with adjustable straps and ear loops for a comfortable and optimized fit. 

It can be used alone or in combination with your favourite skincare products. Before use, it should be stored in the freezer (or in the fridge if it feels too cold on your skin) for approximately 30 minutes. After that, just adjust the mask on your face and leave it on for around 10 minutes to reach the recommended treatment. 

In conclusion, with just 10 minutes, this combination of lifting and acupressure technology in an ice-powered mask can visibly shrink and lift facial skin for a firmer, smoother, more lifted, and refreshed look. It is straightforward to use and has an elevated level of technology that will make your skin routine even better.
Also Read: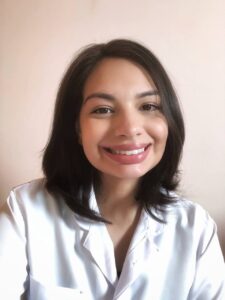 About the Author: MSci Maísa Melo is a Pharmacist and a current PhD student in cosmetic technology, from São Paulo, Brazil. She has earned her master's degree from the University of São Paulo and has been involved with the development, stability, safety and efficacy of cosmetics since 2013. She has specialized in the clinical efficacy of cosmetics by biophysical and skin imaging techniques as well as the use of alternative models to animal testing. Her research work has been published in several scientific journals and book chapters from the field.
To know more about Skincare Devices and Beauty's latest updates, please Like and Follow our Facebook and Instagram accounts…