The Oxygenesis Face Treatment is a dual treatment that combines the resurfacing power of the Oxygen Facial with the collagen-boosting, pore-shrinking, and resurfacing benefits of Laser Genesis. 
It is the perfect combination because both of these treatments have been known to aid in helping fine lines, wrinkles, evening texture, minimizing pores, and diminishing redness. The difference is that the Oxygen component is working mostly on the surface of the skin, while the Genesis is getting into the deeper layers and creating a more lasting effect.
In more detail, the Oxygenesis is an instantly revitalizing facial that fuses oxy-dermabrasion, a noninvasive resurfacing technology, with a laser-induced rejuvenation process. The procedure starts with a cocktail of hyaluronic acid, vitamins, and antioxidants infused into the skin. After that, the laser waves will then treat the deeper layers of the skin, energizing the fibroblasts (skin dermis cells), stimulating collagen production, and helping to reverse the damage inflicted on the face from radiation and aging.
OxyGenesis is a skin savior for patients with enlarged pores and oily, congested, acne-prone skin. It is also indicated for those looking to preserve their looking youth. It is a treatment for all skin types and all ages.
In conclusion, getting an Oxygenesis face treatment can be perfect a week before a big event, but also a wonderful treatment for those concerned with their everyday appearance. Skin will have a healthy glow and benefits that will treat the skin inside out. It has the power of a laser to stimulate collagen to plump the skin, while the high-pressure hyperbaric oxygen jet works over the face.
Also Read: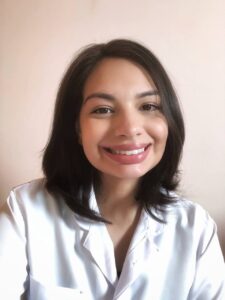 About the Author: MSci Maísa Melo is a Pharmacist and a current PhD student in cosmetic technology, from São Paulo, Brazil. She has earned her master's degree from the University of São Paulo and has been involved with the development, stability, safety and efficacy of cosmetics since 2013. She has specialized in the clinical efficacy of cosmetics by biophysical and skin imaging techniques as well as the use of alternative models to animal testing. Her research work has been published in several scientific journals and book chapters from the field.
To know more about Skincare Devices and Beauty's latest updates, please Like and Follow our Facebook and Instagram accounts…