If you want a way to track the appearance of your wrinkles and know if they are getting better over time, this app can be the solution. The app RYNKL works because it does the only thing that you know exactly what changed with the use of cosmetic products or beauty procedures is to take photos and follow the details closely. 
RYNKL is a wrinkle analysis app designed with artificial intelligence which cares about your looks, knows the objective, and helps you adjust your lifestyle to look younger. 
This app will allow you to take pictures of your face in a standardized way, analyze how the wrinkles look, and compare how it changes in response to various lifestyle interventions like losing or gaining weight, drug and supplement regimens, skin creams, and cosmetics products.
When used correctly, it can eliminate the need to search for pictures from previous years to see how your face has changed over time. Furthermore, it is possible to track only the most critical areas of your face that affect your perception of age.
It uses parametric algorithms and deep learning methods to analyze the "wrinkled" areas of your face and evaluate the number and intensity of your wrinkles before and after trying specific treatments or lifestyle adjustments.
In conclusion, to track the appearance of your wrinkles during and after facial treatments, the app RYNKL can be a fun and educational tool, as it makes it possible to understand what is really happening to you and lead the way to get the best skin ever.        
Also Read:
Improve Your Posture With The Help Of This Discreet App
Effective Relief Device For Chronic Knee Pain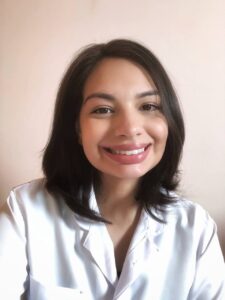 About the Author: MSci Maísa Melo is a Pharmacist and a current PhD student in cosmetic technology, from São Paulo, Brazil. She has earned her master's degree from the University of São Paulo and has been involved with the development, stability, safety and efficacy of cosmetics since 2013. She has specialized in the clinical efficacy of cosmetics by biophysical and skin imaging techniques as well as the use of alternative models to animal testing. Her research work has been published in several scientific journals and book chapters from the field.
To know more about Skincare Devices and Beauty's latest updates, please Like and Follow our Facebook and Instagram accounts…