If you love running on the treadmill, the use of specialized apps can help you make the workout even more fun and effective. They will help you get motivated and follow your objectives over time.
One example is the Nike+ Run Club, which features more than 50 guided runs, some led by Nike all-stars. They vary on time, having options from 15 to 30 minutes in duration, and come with audio instructions, so you know everything from pace to incline settings. The workouts have encouraging tips so you will feel motivated to keep going, and a Spotify integration allows you to lay the coach's tips over your favorite playlists. The app is also free for all users.
Another option is the Treadmill Trails. It creates a virtual world with 30-minute sessions that can take you everywhere, from Hudson River Park in New York City to Mt. Kilimanjaro. The charge is made individually, with a low price for each session. The coach tips are minimal so that you can overlap them with your favorite music, and it is also possible to download the videos to use offline. 
The PulseTread app is perfect for users that are searching for quick or high-intensity interval (HIIT) workouts. It provides a new, trainer-led, 30-minute treadmill workout on your phone daily, and these classes constantly change in format. It is possible to buy the classes individually or pay monthly or annually. Furthermore, it also allows you to listen to playlists, podcasts, or other music apps like Spotify while you work out, being possible to control the volume of the instruction and your music from the app separately. 
Read Also: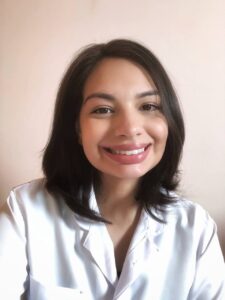 About the Author: MSci Maísa Melo is a Pharmacist and a current PhD student in cosmetic technology, from São Paulo, Brazil. She has earned her master's degree from the University of São Paulo and has been involved with the development, stability, safety and efficacy of cosmetics since 2013. She has specialized in the clinical efficacy of cosmetics by biophysical and skin imaging techniques as well as the use of alternative models to animal testing. Her research work has been published in several scientific journals and book chapters from the field.
To know more about Skincare Devices and Beauty's latest updates, please Like and Follow our Facebook and Instagram accounts…