Depending on your daily routine, going to the gym for an entire training session can be difficult. For those who miss the equipment but don't have the space or investment to buy everything to create a gym at home (or are constantly traveling), the Activbody Activ5 Handheld Isometric Strength Training Device might be the solution.  exercise
This small, lightweight, and portable device is a fitness tool that, when paired with its companion app, gives hundreds of low-impact workouts that effectively target different muscle groups in just 5 minutes. 
In the app, it is possible to track your progress and personalize workouts to maximize results in minimal time. Another benefit is that Activ5 uses your body as resistance, so you don't need any other equipment to complete a workout, just the device, your phone, and a few feet of space.
Furthermore, Activ5 exercises are calibrated to every user's unique strength level, even if muscle capability is reduced by injury, so that people of any age and ability can use it. The fitness training sessions are made to strengthen every muscle group, including arms, legs, and upper and lower body muscles, so you will not need more exercises if you don't want to.
In conclusion, Activ5 is a perfect gift for athletes, weekend warriors, traveling professionals, or anyone that wants to exercise and get fit. The highlight is how to have a portable gym and personal trainer that fits in your pocket, so you can get your fitness on during the holidays, at a work trip or anywhere you go. 
Read Also: MIRROR Home Exercise – The Future of Fitness Is Here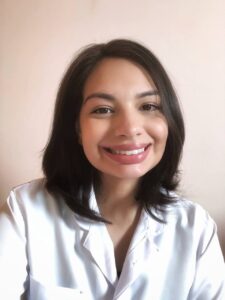 About the Author: MSci Maísa Melo is a Pharmacist and a current PhD student in cosmetic technology, from São Paulo, Brazil. She has earned her master's degree from the University of São Paulo and has been involved with the development, stability, safety and efficacy of cosmetics since 2013. She has specialized in the clinical efficacy of cosmetics by biophysical and skin imaging techniques as well as the use of alternative models to animal testing. Her research work has been published in several scientific journals and book chapters from the field.
To know more about Skincare Devices and Beauty's latest updates, please Like and Follow our Facebook and Instagram accounts…