The shoulders are the most movable joints in the human body. They can also be unstable because the ball of the upper arm is larger than the shoulder socket that holds it, and because of that, it can also be easily injured. 
Health care providers diagnose shoulder problems by using medical history, a physical exam, and imaging tests. Once diagnosed, a few treatments can be done, including exercise and medicines to reduce pain and swelling. In this context, the Shoulderdoc Shoulder Therapy Rehabilitation companion Apps are designed for use by therapists with their patients. 
There are two Apps, one for the patient and one for the therapist. The therapist app is called the ShoulderTherapist App, and for the patient, the ShoulderPatient App. This system was created so the therapist could create a profile for each patient or a standard set of exercises color-coded according to the level of intensity and with detailed explanations. After that, the patient can receive their own daily list of exercises to perform at home. Another interesting feature is that the patient will be reminded when to perform the exercises. 
Moreover, the app ties into the information on the well-regarded ShoulderDoc website so that the therapist can receive diagnostic possibilities for shoulder-related complaints. The extensive information found on the app, including helpful videos and images, is not only an excellent resource for professionals and patients. 
In conclusion, this free app is a great option for patients and therapists to collaborate outside of the office so that the treatment can keep going even in between appointments and the pain and discomfort can be decreased to a minimum. 
Also Read:
Benefits Of Using A Bonnet Hair Dryer
The Sponge: How Does The Washable Makeup Sponge Work?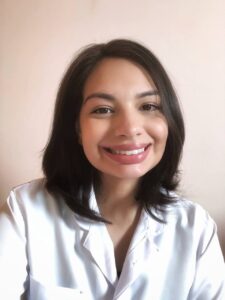 About the Author: MSci Maísa Melo is a Pharmacist and a current PhD student in cosmetic technology, from São Paulo, Brazil. She has earned her master's degree from the University of São Paulo and has been involved with the development, stability, safety and efficacy of cosmetics since 2013. She has specialized in the clinical efficacy of cosmetics by biophysical and skin imaging techniques as well as the use of alternative models to animal testing. Her research work has been published in several scientific journals and book chapters from the field.
To know more about Skincare Devices and Beauty's latest updates, please Like and Follow our Facebook and Instagram accounts…