Having a good eyebrow tool set is a must for everyone who wants to have perfect brows at all times. It should include everything you need to keep your brows designed and trimmed at home or between sessions at the salon.
To start, having a good tweezer is necessary and is the most important item on the list. It is what is going to really clean and remove the hairs that grew in the wrong places and design the brow. They are considered an investment as a good quality tweezer can make a difference in the process as it will be precise and without sharp edges. 
The second essential tool is Brow Scissors to trim and shape the brows accordingly. To use these scissors, the key is to look for those curly outliers on the brow design, the ones that are jumping out and ruining the perfect shape. Also, do not mistake hairs that need to be trimmed for the ones that need to be brushed.
It is vital to have a good brow brush so the process of trimming and tweezing can be more organized, so you can keep all hairs in place and eliminate the right ones. They look like a clean mascara brush and should be used daily to keep the shape in order.
Lastly, a brow razor is interesting to have on an eyebrow tool set because it is a painless and quick way to get rid of all the fine hairs around the brow, leaving them perfectly shaped eyebrows in seconds. 
Also Read:
Know More About This Innovative Anti-Aging Face And Body Care Massager
Everything You Need To Know About This Luxurious Oxygen Facial Treatment Device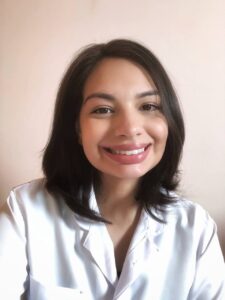 About the Author: MSci Maísa Melo is a Pharmacist and a current PhD student in cosmetic technology, from São Paulo, Brazil. She has earned her master's degree from the University of São Paulo and has been involved with the development, stability, safety and efficacy of cosmetics since 2013. She has specialized in the clinical efficacy of cosmetics by biophysical and skin imaging techniques as well as the use of alternative models to animal testing. Her research work has been published in several scientific journals and book chapters from the field.
To know more about Skincare Devices and Beauty's latest updates, please Like and Follow our Facebook and Instagram accounts…