The search for products and tools that may have anti-aging properties is one of the main topics in the skincare community. Each brand has its own solution, and a new modern technique is released every day. 
With that in mind, one of the latest launches is the SQOOM Q1 Anti-Ageing Face & Body Care Massager Skin Device. It is a highlight because it features several skin sciences in one device. 
First, this tool includes a blue LED light to clean the skin deeply. After that, there is the red LED light. This increases circulation and stimulates collagen and elastin production. These plump and lift the skin, reducing the look of wrinkles, frown lines, brow furrows, crow feet, and more. 
Lastly, there is microcurrent technology. These small electrical pulses act as a workout for your muscles, lifting the skin on top for a more youthful look. When combined with booster serums, it is possible to obtain an instant lifted look that can be increased with frequent use.
This tool is straightforward, as it is only necessary to do the treatment program of cleansing mode followed by nutrition mode once per day for 10 minutes to achieve a more youthful, bright, and lifted complexion. 
Furthermore, the SQOOM Q1 Microcurrent Facial Device is considered safe for all skin types and tones. The brand also recommends using combined cleansing pads and Aqua Tonic cleansing water. 
In conclusion, with just 10 minutes per day, the SQOOM Q1 makes it possible to unlock more youthful skin with fewer breakouts, fine lines, and uneven texture.
Read Also: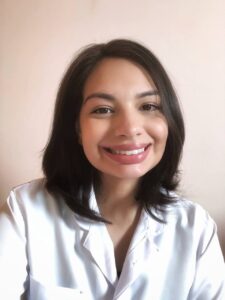 About the Author: MSci Maísa Melo is a Pharmacist and a current PhD student in cosmetic technology, from São Paulo, Brazil. She has earned her master's degree from the University of São Paulo and has been involved with the development, stability, safety and efficacy of cosmetics since 2013. She has specialized in the clinical efficacy of cosmetics by biophysical and skin imaging techniques as well as the use of alternative models to animal testing. Her research work has been published in several scientific journals and book chapters from the field.
To know more about Skincare Devices and Beauty's latest updates, please Like and Follow our Facebook and Instagram accounts…