Oxygen facials (Facial Treatment) are the latest trend among celebrities and skincare enthusiasts as they provide excellent results, such as improving the appearance of fine lines and wrinkles, blood circulation, and promoting collagen production for younger-looking skin.
In this context, the company Nora Bode created the OXYjet GO Oxygen Facial System, a device that is known as a revolutionary anti-aging skincare delivery system. This facial tool aims to reduce the visible signs of aging and plumping and hydrates skin.
It's the convenient at-home version of the popular professional treatment and is effective but gentle enough for all skin types, tones, and even soft areas around the eyes. Regular use allows treating any uneven, sagging, pigmented, and textured skin on the face and body.
The device uses quick air pulses to deeply press the two serums into the skin. It comes with two options of serums to improve even more the results. The two pulse modes change according to the treatment area and can be used almost anywhere on the body. 
About the serums, the OXYjet Serum 1 releases oxygen, hyaluronic acid, and botanicals to plump skin and reduce wrinkles. It can help to see dark circles fade and make the skin look refreshed. Serum 2 adds volume with a potent mix of plant-based active ingredients.
The recommended treatment program lasts for 10-20 minutes, twice a day, three times per week in the first month. After that, it is only necessary to top up those results with one weekly treatment. 
In conclusion, the OXYjet GO Oxygen Facial System is an interesting device for obtaining skin that looks plumper and more hydrated with just the first treatment. After a few weeks of use, a noticeably youthful appearance can be achieved and maintained with a single weekly treatment. 
Read Also: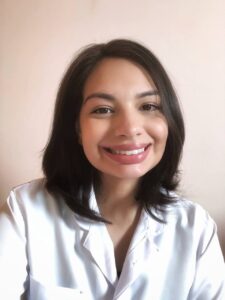 About the Author: MSci Maísa Melo is a Pharmacist and a current PhD student in cosmetic technology, from São Paulo, Brazil. She has earned her master's degree from the University of São Paulo and has been involved with the development, stability, safety and efficacy of cosmetics since 2013. She has specialized in the clinical efficacy of cosmetics by biophysical and skin imaging techniques as well as the use of alternative models to animal testing. Her research work has been published in several scientific journals and book chapters from the field.
To know more about Skincare Devices and Beauty's latest updates, please Like and Follow our Facebook and Instagram accounts…