When it comes to skincare products, the variety of methods can be confusing. This is why an app with all the information from reliable sources can be a solution.  
The "Skin Rocks" app, created by Caroline Hirons, a globally qualified and award-winning skincare expert, aims to be a free source for better skin for everyone, regardless of age, skin tone, or knowledge.
Generally speaking, the Skin Rocks App can help look after your skin, from understanding your skin type and finding matched products to the science, routines, and everything in between.
To start and get the best experience, it is recommended to complete the skin profile, as the app uses this information to recommend products. The more you explore products and guides, the more the app learns about your skin needs and what works for you.
Furthermore, thousands of products are on the app, including details such as why you do or don't need the product, how to use it, what each product addresses, and an ingredient breakdown.
The app promises to cover all products and be unbiased, with over 10,000 products and more uploaded weekly.
A fun way to use the app is when at a store choosing new products so that you can search for the product you are looking at and be told if you do or don't need this. Sharing your favorite products or guides with your friends is also possible.
In conclusion, the Skin Rocks beauty app is the best option to use for skincare information. It contains vast content from trusted experts to help you learn what you need to know about your skin.
Read Also: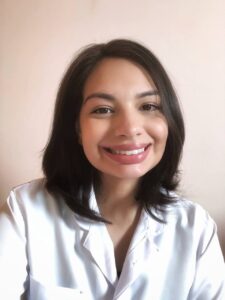 About the Author: MSci Maísa Melo is a Pharmacist and a current PhD student in cosmetic technology, from São Paulo, Brazil. She has earned her master's degree from the University of São Paulo and has been involved with the development, stability, safety and efficacy of cosmetics since 2013. She has specialized in the clinical efficacy of cosmetics by biophysical and skin imaging techniques as well as the use of alternative models to animal testing. Her research work has been published in several scientific journals and book chapters from the field.
To know more about Skincare Devices and Beauty's latest updates, please Like and Follow our Facebook and Instagram accounts…