As we age, our bodies naturally stop producing collagen thereby the skin begins to present aging signs. There is a large variety of treatments for preventing and improving these signs, and although professional treatments are usually faster, they can also be more expensive as well. 
The alternative is at-home laser devices that are portable and can be used anytime and anywhere, with good results and the possibility to control the pain levels as you go.
One good example of this type of device is the Nira Skincare Laser. This clinically proven anti-aging laser device uses a non-fractional laser below the skin's surface to rejuvenate the complexion from the inside out, and we will explain how:
The NIRA Skincare Laser reverses the loss of collagen by using a non-fractional laser to heat the skin to the point where dermal cells send out Heat Shock Protein Formation (HSP), stimulating the skin cells to rejuvenate and increase Collagen production. All of this fine lines is done below the pain threshold and well below the point where the skin is damaged.
The device can be used all over the face but is particularly effective at targeting fine lines and wrinkles around problem areas, like the eyes or the mouth. It is considered a favorite among dermatologists because the NIRA is suitable for all skin types and delivers salon-standard results in just 2 minutes per day.
In conclusion, with the increases in collagen production caused by the Nira Laser, you can have plumper skin, smoother wrinkles, and a firm, youthful-looking appearance.
Read Also: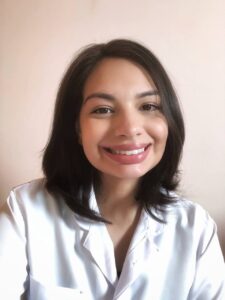 About the Author: MSci Maísa Melo is a Pharmacist and a current PhD student in cosmetic technology, from São Paulo, Brazil. She has earned her master's degree from the University of São Paulo and has been involved with the development, stability, safety and efficacy of cosmetics since 2013. She has specialized in the clinical efficacy of cosmetics by biophysical and skin imaging techniques as well as the use of alternative models to animal testing. Her research work has been published in several scientific journals and book chapters from the field.
To know more about Skincare Devices and Beauty's latest updates, please Like and Follow our Facebook and Instagram accounts…