Having a fitness routine is important for everyone. But to maintain it, it is necessary to find and practise the type of Workout that is best for you, as you should enjoy it and fit your everyday life as well. 

In this context, the HIIT (high-intensity interval training) workout is an option, as it is one way to get maximal health benefits in a minimal time. 
"HIIT" is a broad term for workouts that involve short periods of intense exercise alternated with recovery periods and is considered by many professionals the most time-efficient way to exercise. 

The exciting thing about it is that despite how short the workout is, it can produce health benefits like twice as much moderate-intensity exercise. This can benefit people who do not have extra time in their schedule or just do not want to spend much time in the gym. 

The actual activity can vary, including sprinting, biking, jumping rope, or other bodyweight exercises. For example, a HIIT workout using a stationary bike could consist of 30 seconds of cycling as fast as possible with high resistance, followed by several minutes of slow, easy cycling with low resistance.

The benefits include burning a lot of calories in a brief time, a high metabolic rate for hours, gaining muscles, losing fat, improving oxygen consumption, reducing heart rate and blood pressure, reducing blood sugar, and more. 

In conclusion, HIIT provides the benefits of longer-duration exercise in a much shorter amount of time and may offer some unique health benefits simultaneously, and it is fun and challenging. 
Also Read: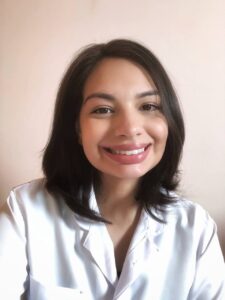 About the Author: MSci Maísa Melo is a Pharmacist and a current PhD student in cosmetic technology, from São Paulo, Brazil. She has earned her master's degree from the University of São Paulo and has been involved with the development, stability, safety and efficacy of cosmetics since 2013. She has specialized in the clinical efficacy of cosmetics by biophysical and skin imaging techniques as well as the use of alternative models to animal testing. Her research work has been published in several scientific journals and book chapters from the field.
To know more about Skincare Devices and Beauty's latest updates, please Like and Follow our Facebook and Instagram accounts…