Stubborn acne is a condition that can affect many aspects of the patient's life. Furthermore, acne treatments are not an exact science. For some people, prescription creams and antibiotics might be the solution, but that is not the case for others. For those, some acne treatments that can be provided at the doctor's office can help.

Light therapy:

This treatment aims to reduce the redness and swelling that can occur with acne. These effects happen due to bacteria, which can be solved by exposing the affected skin to different types of light. The treatments may use blue light, red light, or a combination, and some sessions might be necessary to obtain the desired results.
Steroid injections:

In this case, the treatment is most often used for the types of acne that cause painful lumps beneath the skin surface (called nodules and cysts). After the injections, the pain decreases, lumps flatten, and the skin can clear up within days.

Chemical peels:

Known for improving cases of mild acne, it can also enhance the appearance of fine lines, sun damage, and minor facial scars. It will also help unclog pores, remove dead skin cells, whiteheads, and blackheads, and generate new skin growth. The results are not long-lasting, and multiple treatments might be needed. 

Drainage and extraction: Professionals can only do this procedure as they will use special instruments to remove cysts, whiteheads, and blackheads. This temporarily improves the appearance of your skin, though it might also cause scarring. 
In conclusion, if topical or oral medications aren't effective at clearing acne or if there is scarring as a result of past breakouts, dermatologists can offer several medical procedures that may help achieve smoother skin. 
Read Also: Skin Dehydration And Devices To Measure It At-Home
To know more about Skincare Devices and Beauty's latest updates, please Like and Follow our Facebook and Instagram accounts…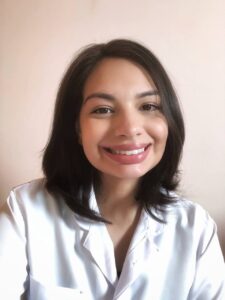 About the Author: MSci Maísa Melo is a Pharmacist and a current PhD student in cosmetic technology, from São Paulo, Brazil. She has earned her master's degree from the University of São Paulo and has been involved with the development, stability, safety and efficacy of cosmetics since 2013. She has specialized in the clinical efficacy of cosmetics by biophysical and skin imaging techniques as well as the use of alternative models to animal testing. Her research work has been published in several scientific journals and book chapters from the field.