Tracking and organizing skincare habits is a very effective way to make sure the results promised by the products will appear. The proper use is significant to replicate the effects studied by the brands.
In this context, there is an app that can help organize the skincare routine. One example is the Mimoglow app, designed to track your skincare steps and products and get personalized product recommendations.
It includes some key features that make the app functional, as follows:
Personalized recommendation

: Get individualized skincare product recommendations based on your routine usage. The offers present on the app are updated daily.

Most used products:

See which products are used mainly by the Mimoglow community daily, weekly, and monthly.
Routine:

Add products from your shelf to a routine; you can have as many routines as you would like, as they can vary according to weekdays. It is also helpful to save and remember old routines in case you want to change or restart. Mimoglow notifies you when your routine time starts. If you want to add a product (like a sheet mask), you can add it directly when you begin a routine. If you did not use a product, just uncheck that product. If you did a routine in a different order, use a long press to reorder your products. It is also possible to add notes about products.
Shelf:

Products on your shelf are automatically sorted by expiration date. Add products from our database. This feature is handy so that a product is never lost again just because you forgot about it. Track information about your products like expiration date, purchase date, date opened, size, purchase location, and date finished.

Search: Search from our ever-expanding product database. Product information, how to use it, and ingredients are shown here. Mimoglow also shows if you already have a product on your shelf / how many you have. You can also add product notes and add the product to your shelf. If you love the product, click on the product link to take you directly to purchase from a store.
Add Custom Products:

If the product you want is unavailable, it can be added manually to the app database. The Mimoglow team will verify the information before making it public, and it will be available to put into your shelf and routines immediately.

Diary / Selfie:

Add a diary entry with a possible selfie to remember how a product acted on your skin. All routines and diary entries are kept on your account page for easy access.
Also Read:
Treatments For People Who Want To Have Big Lips
Device To Enhance Your Skin's Natural Oxygenation Process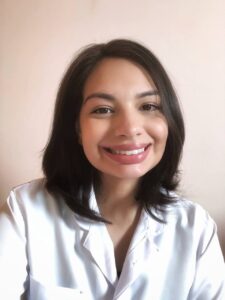 About the Author: MSci Maísa Melo is a Pharmacist and a current PhD student in cosmetic technology, from São Paulo, Brazil. She has earned her master's degree from the University of São Paulo and has been involved with the development, stability, safety and efficacy of cosmetics since 2013. She has specialized in the clinical efficacy of cosmetics by biophysical and skin imaging techniques as well as the use of alternative models to animal testing. Her research work has been published in several scientific journals and book chapters from the field.
To know more about Skincare Devices and Beauty's latest updates, please Like and Follow our Facebook and Instagram accounts…