Oxygen facials are a very popular procedure nowadays. It works by bringing a higher level of Oxygenation Process to the skin's cells. This helps to boost the circulation in tiny blood vessels, resulting in a rejuvenated complexion that is fresh, dewy, and glowing in appearance.
This type of treatment is usually only found in professional salons, but now, a device called Tripollar Geneo can also be used for skin oxygenation at home.
The interesting thing about it is that the device does not put oxygen on or in your skin but works by creating a layer of Co2 bubbles on your face.
This causes the body to release oxygen to the skin cells, increasing blood flow to the tiny vessels and encouraging the skin rejuvenation process.
Furthermore, the Tripollar Geneo does more than an oxygenation process, as it is also useful for cleansing, exfoliating, skincare application and delivering. 
To use the device as a daily cleanser, simply wet your face, apply a generous amount of your regular cleanser and press the Power button once on the back of the device.
After that, simply move the device in a circular motion around your face for at least three minutes. 
In conclusion, if you are looking for a device to enhance your skin's natural oxygenation process, the Tripollar Geneo is a great option.
It works by making sure the oxygen reaches the skin cells from 'inside' the body, leaving a glowing and radiant skin as a result in the comfort of your own home.
Also Read: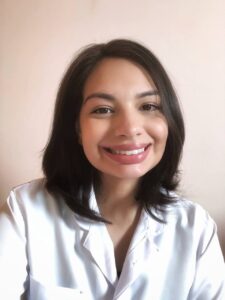 About the Author: MSci Maísa Melo is a Pharmacist and a current PhD student in cosmetic technology, from São Paulo, Brazil. She has earned her master's degree from the University of São Paulo and has been involved with the development, stability, safety and efficacy of cosmetics since 2013. She has specialized in the clinical efficacy of cosmetics by biophysical and skin imaging techniques as well as the use of alternative models to animal testing. Her research work has been published in several scientific journals and book chapters from the field.
To know more about Skincare Devices and Beauty's latest updates, please Like and Follow our Facebook and Instagram accounts…