Profhilo is a skin-renewing injectable treatment that has quickly become one of the most popular non-surgical cosmetic procedures to address skin flaws and all signs of aging. It is filler, so it works by injecting the formula into the top layers of the skin and can benefit people trying to avoid plastic surgery. 
Invented in Italy, Profhilo quickly became popular in other parts of the world, widely used and even receiving prizes for innovation and dermatology. 
How it is performed:
It uses a pure form of synthetic hyaluronic acid which gets injected strategically into the upper layers of the skin using a very small needle.
It can be administered in a number of different ways, although the most common and effective method is to use the BAP (bio aesthetic points) technique. Once injected into the skin, the hyaluronic acid disperses quickly beneath the skin and there is no need for massaging the area during and/or after the treatment nor is there a risk of leaving lumps or nodules.
Benefits of Profhilo:
Profhilo is an injectable treatment with high concentrations of stabilized hyaluronic acid. It is known as a skin remodeling treatment and is specially formulated to target skin laxity and fight the texture of aging skin.
More specifically, Profhilo is a skin-renewing injectable moisturizer that uses the power of hyaluronic acid to stimulate the production of collagen and elastin and boost hydration in the three main layers of skin. This can lead to a quick improvement of fine lines, wrinkles, dullness, sagginess and promotes firmer and overall fresher-looking skin from the inside out.
In conclusion, Profhilo is a facial filler that is immediately absorbed deep into the skin, it continues to restore and rejuvenate skin 24/7 from the inside out. Along with improved hydration, cheeks are lifted, fine lines are improved, and skin feels tighter and looks more luminous and radiant.
Also Read:
Benefits Of Professional Dermabrasion And When To Look For It
Professional Ways To Extract Blackhead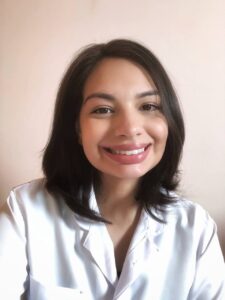 About the Author: MSci Maísa Melo is a Pharmacist and a current PhD student in cosmetic technology, from São Paulo, Brazil. She has earned her master's degree from the University of São Paulo and has been involved with the development, stability, safety and efficacy of cosmetics since 2013. She has specialized in the clinical efficacy of cosmetics by biophysical and skin imaging techniques as well as the use of alternative models to animal testing. Her research work has been published in several scientific journals and book chapters from the field.
To know more about Skincare Devices and Beauty's latest updates, please Like and Follow our Facebook and Instagram accounts…