Blackhead are dark-colored spots that commonly appear on the face and nose. In theory, they are a mild form of acne that may affect your complexion and cause discomfort. However, it is possible to remove blackheads safely or even prevent their formation. 
Doing blackhead extractions at home can lead to infections and other problems. This way, here come professional common blackhead extraction treatments:

Blackhead medication:

Appropriate medication can be prescribed by the doctor to treat a severe case of blackheads. The medicine generally contains vitamin A, tretinoin, adapalene, and benzoyl peroxide. It should only be used with medical prescriptions and follow-ups.

Chemical peels:

A salicylic acid peel is the primary chemical peel used for unclogging pores and removing dead skin cells that contribute to blackheads and is considered adequate for eliminating blackheads. The chemical solution containing salicylic acid, when applied to the skin, works to reveal smooth and healthy skin underneath.

Manual blackhead removal: Dermatologists or skin experts use a specialized tool called a comedone extractor to extract the blackheads from the skin. The blackhead extractor has a round loop at the tip placed over the blackhead to be extracted. It is gently pressed to remove the plug, and pressure is applied to remove the blockage. It is one of the easiest and quickest ways to get rid of blackheads, but you should consider taking the help of a professional while using this tool for the right amount of pressure to unclog the pore without harming the skin.

Microdermabrasion treatment:

In this procedure, the upper layer of skin is scrubbed away using a specialized instrument. This unclogs the pores and removes blackheads. It is not a popular choice for blackhead removal as, in some cases, it may thicken the upper layer of skin and worsen the blackhead condition.
Also Read: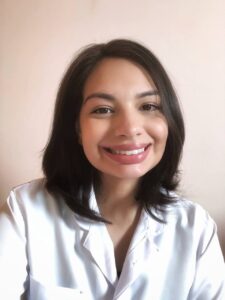 About the Author: MSci Maísa Melo is a Pharmacist and a current PhD student in cosmetic technology, from São Paulo, Brazil. She has earned her master's degree from the University of São Paulo and has been involved with the development, stability, safety and efficacy of cosmetics since 2013. She has specialized in the clinical efficacy of cosmetics by biophysical and skin imaging techniques as well as the use of alternative models to animal testing. Her research work has been published in several scientific journals and book chapters from the field.
To know more about Skincare Devices and Beauty's latest updates, please Like and Follow our Facebook and Instagram accounts…