Blackheads appear due to pores clogged with oil and dead skin cells. They look like black grains because the material inside is oxidized when in contact with the air. It might persist for weeks to months and usually require proper treatment to be removed. 
Although we all know that picking the skin to pop blackheads is not the healthiest option, it always happens. To avoid further problems, having a good blackhead remover is interesting. 
One option is the Hapilin® Blackhead Remover, a microcrystalline compact blackhead suction appliance that includes dermabrasion, cleaning of pores, acne removal, and of course, blackhead suction. It comes with four interchangeable probes with different functions depending on the desired results, being a complete tool for all needs. 
The Skin Gym LumiScrub is an innovative cleansing tool with ultrasonic technology that delivers up to 24,000 ultrasonic vibrations per second to help deep clean pores, provide an invigorating massage and give skin a fresh, youthful appearance. In general, it loosens up blackheads and helps serums penetrate deeper into the skin for better results.
Finally, the JPNK Blackhead Remover Comedone Extractor is a kit with six different stainless-steel tools that help remove those stubborn blackheads. It also includes a carrying case that makes it easier to keep these tools clean and free of bacteria in between uses. Although very effective, these devices can be traumatic to the skin if misused.
In conclusion, it is important to have a tool at home to safely take care of blackheads if it is impossible to visit a professional. It will make a difference in skin health regarding hygiene and avoiding infections. 
Read Also: Reasons Why You Should Be Interested In A Facial Extraction Session
To know more about Skincare Devices and Beauty's latest updates, please Like and Follow our Facebook and Instagram accounts…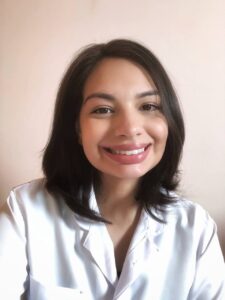 About the Author: MSci Maísa Melo is a Pharmacist and a current PhD student in cosmetic technology, from São Paulo, Brazil. She has earned her master's degree from the University of São Paulo and has been involved with the development, stability, safety and efficacy of cosmetics since 2013. She has specialized in the clinical efficacy of cosmetics by biophysical and skin imaging techniques as well as the use of alternative models to animal testing. Her research work has been published in several scientific journals and book chapters from the field.