Type 2 diabetes is the most common form of this condition. It can be defined as a chronic disease affecting the body's ability to process sugar (glucose) for energy, leading to dangerously high blood glucose levels (also called hyperglycemia). As it has a high prevalence, there is an increased investment of medical companies to bring a better quality of life to these patients. 
In this context, special smartphone apps have been created for diabetic people, which can have many functions, from help in diet and exercise to glucose monitoring and symptom management. 
For example, we can cite the BlueStar Diabetes app, which organizes medications and real-time coaching, records blood glucose and carbs, views lab results, syncs health data with Apple Health, and connects with your healthcare team. It is a very complete and free app with features for people with type 1 or type 2 diabetes. 
Another option is the Glucose Buddy, which has similar features, including tracking blood sugar readings, logging meals, a 12-week diabetes education plan, nutritional insights, tracking exercise data, and printing out reports for your medical provider. It has an intuitive interface and custom insights to help understand how your lifestyle impacts your diabetes management but can be more expensive than other apps.
Finally, the app Bezzy T2D is an online community for people with Diabetes to discuss their experiences in all topics related to the condition, including daily life, diet and nutrition, COVID-19, relationships, newly diagnosed, mental health, and more. It is great because it creates a safe space for users to feel connected with others.
Read Also: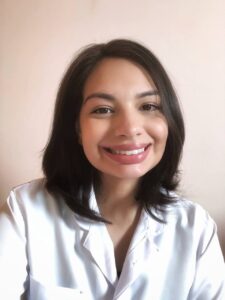 About the Author: MSci Maísa Melo is a Pharmacist and a current PhD student in cosmetic technology, from São Paulo, Brazil. She has earned her master's degree from the University of São Paulo and has been involved with the development, stability, safety and efficacy of cosmetics since 2013. She has specialized in the clinical efficacy of cosmetics by biophysical and skin imaging techniques as well as the use of alternative models to animal testing. Her research work has been published in several scientific journals and book chapters from the field.
To know more about Skincare Devices and Beauty's latest updates, please Like and Follow our Facebook and Instagram accounts…