The brand Tangle Teezer created a very famous line of hair brushes known for having long and short teeth to glide effortlessly through the hair, detangling and smoothing during the process. The long teeth detangle without pulling (or hurting), and the short teeth smooth the hair cuticle for a glossy finish. They come in various colors so that they can be fun too.
It has sold millions of brushes over the years, and with the brand's expansion, other models were created, each with different uses and characteristics. Nowadays, it is possible to find one model of Tangle Teezer for each hair type, and here are the differences: 

Fine and Fragile hair:

The Wet Detangler Fine & Fragile brush is the best option as it was designed to provide less breakage and to pull as the soft-flex teeth are a grade softer than our original Wet Detangler.
Straight to wavy hair:

The original Wet Detangler is an excellent pick as it features patented two-tiered teeth gently but confidently detangle vulnerable shower-fresh hair, helping to cause less breakage. It can also be used to draw through conditioning treatments and has an ergonomically designed handle for a steady and controlled grip.

Thick and loose curls: The Thick & Curly brush is considered the ultimate detangling brush for curly hair as it is specially designed for thick, curly, textured, and afro hair. Perfect for detangling wet or dry hair quickly and easily with its two-tiered firm-flex teeth (that, in this case, are longer and more robust than other hairbrushes) that leave curls tangle-free and super-defined.
Thigh curls and coils: The Naturally Curly brush was created for 3c to 4c hair. It has longer, firmer teeth that are kind to curls but tough on tangles. The short teeth help to reduce the level of frizz while keeping the curls defined. Designed for use on wet hair, these innovative teeth technology can cut detangling time in half.
Read Also: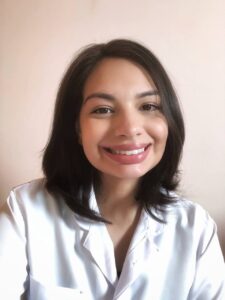 About the Author: MSci Maísa Melo is a Pharmacist and a current PhD student in cosmetic technology, from São Paulo, Brazil. She has earned her master's degree from the University of São Paulo and has been involved with the development, stability, safety and efficacy of cosmetics since 2013. She has specialized in the clinical efficacy of cosmetics by biophysical and skin imaging techniques as well as the use of alternative models to animal testing. Her research work has been published in several scientific journals and book chapters from the field.
To know more about Skincare Devices and Beauty's latest updates, please Like and Follow our Facebook and Instagram accounts…