Applying tonic solutions to treat hair loss can be assisted by using a scalp applicator brush. It is very similar to a scalp massager. The difference is that it contains a special compartment to keep the product and release it during use, so it can be more homogeneous and stimulate even more blood circulation in the area. 
The VAGRSS Applicator Comb is one example of this tool, made of premium alloy and ABS materials, which are washable and recyclable and totally safe for human health. It is compatible with oils and watery products (like serum, essence, nutrient solution, hair tonic, essential oil, etc. ) but should not be used with gel. The maximum volume is 30ml at a time, but the manufacturer recommends not to fill too full to prevent overflow and waste.
Furthermore, the Suede Electric Scalp Applicator Comb is a highlight because it fits perfectly on the scalp, simulates the feel, thoroughly massages the head, and a healthy scalp combs the hair follicles and protects the hairline. It also has vibrating massage modes, with three different vibration intensities. This technique decreases fatigue and headache caused by tension and pressure, improving sleep quality and making the user feel relaxed and refreshed.
Finally, the Mriya Scalp Applicator Comb is suitable for all kinds of essences, nutrient solutions, hair conditioners, essential oil, etc. The products can be accurately introduced into the hair root without applying them by hand while perfectly fitting the scalp. In this case, the scalp applicator also has a built-in 30ml liquid tank that is big enough to meet one-time treatment usage. The elastic ball discharge tooth curved comb tooth design includes the rolling ball teeth and seven auxiliary comb teeth, making it better fit the scalp and promoting the blood circulation of the head.
Read Also: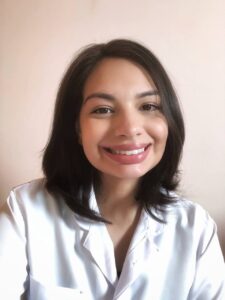 About the Author: MSci Maísa Melo is a Pharmacist and a current PhD student in cosmetic technology, from São Paulo, Brazil. She has earned her master's degree from the University of São Paulo and has been involved with the development, stability, safety and efficacy of cosmetics since 2013. She has specialized in the clinical efficacy of cosmetics by biophysical and skin imaging techniques as well as the use of alternative models to animal testing. Her research work has been published in several scientific journals and book chapters from the field.
To know more about Skincare Devices and Beauty's latest updates, please Like and Follow our Facebook and Instagram accounts…