If you are looking for exercise in the comfort of your home and at the same time help you shed fat, improve heart health, and boost muscle endurance, indoor cycling might just be the answer for you! In one class, your legs will get a serious workout, and by the end of it, you'll feel terrific due to brain chemicals called endorphins.
These classes are top-rated at gyms, but companies like Peloton and SoulCycle At-Home Bike created versions of bikes you can buy and stream live or prerecorded training sessions anytime you want.
The Peloton has two models: 
Peloton bike 
Peloton bike

+
The standard Peloton bike works perfectly, but the Bike+ features a larger touchscreen tablet (23.8 inches versus the original's 21.5 inches) that rotates 180 degrees, an upgraded sound system, an improved front-facing camera with a privacy cover, and integrated Apple GymKit support. The Bike can be bought dynamically, but both require a $39-per-month subscription, which offers access to thousands of Peloton's on-demand and live classes led by the brand's charismatic instructors.
Another option is the SoulCycle At-Home Bike is famous for bike sessions that can double as dance parties. Solidly built, versatile, and comfortable, it has a 21½-inch touchscreen that is clear and bright but can be unresponsive at times because it does not rotate. The classes focus on riding to the beat of the music, and a subscription to their Equinox+ app for $40 a month is also recommended. 
Finally, the Myx Plus bike has a sensor that measures cadence, distance, and speed, as well as a slimmer tablet with an upgraded sound system and a front-facing 8-megapixel camera. To access their exclusive content, a subscription to one of their partner apps is necessary, and there are two options: one-on-one trainer-led workouts from the fitness-streaming platform Openfit ($39 per month) and live and on-demand group classes from Beachbody On Demand Interactive, or BODi ($28 per month).
Read Also: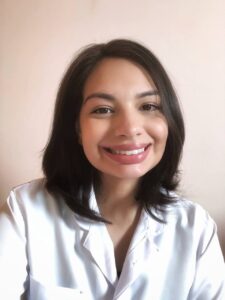 About the Author: MSci Maísa Melo is a Pharmacist and a current PhD student in cosmetic technology, from São Paulo, Brazil. She has earned her master's degree from the University of São Paulo and has been involved with the development, stability, safety and efficacy of cosmetics since 2013. She has specialized in the clinical efficacy of cosmetics by biophysical and skin imaging techniques as well as the use of alternative models to animal testing. Her research work has been published in several scientific journals and book chapters from the field.
To know more about Skincare Devices and Beauty's latest updates, please Like and Follow our Facebook and Instagram accounts…