Treatment for improving hair growth is one of the most searched procedures in the dermatological clinic. It is an area of great interest because hair thinning and falling is a condition that has been increasing worldwide recently, and many technologies are now being developed. Here are the most popular and efficient ones:
Micro-needling: In this treatment, a device with hundreds of tiny needles is used on the scalp, which might help with hair growth. It is recommended by the American Academy of Dermatology and may work better if used along with another hair loss treatment. 
Hair transplant: This treatment is more invasive but more definitive. It is a type of surgery that provides lasting results as the surgeon removes individual hairs or a strip of skin with follicles, from one part of the scalp and transplants them to thinning or balding areas. The surgery takes 4 to 8 hours, but a trusted dermatologist should be consulted first to ensure this treatment is proper for you.
Low-level laser therapy: This treatment is recommended in the presence of the following conditions: Male-pattern hair loss, Alopecia areata, Hair loss from chemotherapy, and Healing and hair growth following a hair transplant. Laser therapy needs several times a week or even months before new hair is noticeable. 
Platelet-rich plasma:

This procedure is done by a dermatologist that takes a bit of your blood and puts it in a machine that separates the plasma from it. Then they inject the plasma into the parts of your scalp that are balding or thinning. The whole procedure takes around 10 minutes, and most people get the treatment once a month for three months, with a follow-up treatment every 3 to 6 months.
Read Also: Get To Know These Five Methods for Reducing Hair Loss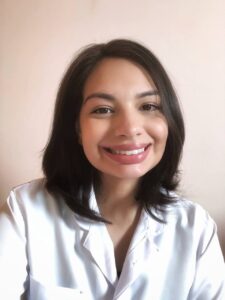 About the Author: MSci Maísa Melo is a Pharmacist and a current PhD student in cosmetic technology, from São Paulo, Brazil. She has earned her master's degree from the University of São Paulo and has been involved with the development, stability, safety and efficacy of cosmetics since 2013. She has specialized in the clinical efficacy of cosmetics by biophysical and skin imaging techniques as well as the use of alternative models to animal testing. Her research work has been published in several scientific journals and book chapters from the field.
To know more about Skincare Devices and Beauty's latest updates, please Like and Follow our Facebook and Instagram accounts…