If you don't have access to this type of communication, there are also a few new apps to get this medical experience. First, the app MD Live which allows you to connect to adult and pediatric doctors and access behavioral health therapy services and psychiatry at all times. The app is designed to offer fast, easy, and convenient access to a doctor for nonemergency issues when your primary care physician isn't available. It accepts insurance and the doctors are both state-licensed and board-certified. 
Another option is Live Health that brings qualified doctors 24/7 and accepts insurance. It is not necessary to make a previous appointment to use and they guarantee connection with a doctor through private and secure video in 10 minutes or less. Doctors on the app can provide care for everything from the flu and bronchitis to allergies, skin infections, and much more and features licensed therapists, lactation consultants, registered dietitians, and other healthcare professionals.
Finally, the Teladoc app is considered the best option for specialists. It lets you virtually talk with a variety of medical specialists using your existing healthcare plan, no matter what kind of medical issue you have or specialization you need. While using the app, just request the right type of doctor you need and do the appointment through video or audio chat. They can provide expert medical advice, and if needed, write prescriptions. 
Read Also: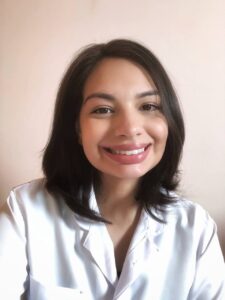 About the Author: MSci Maísa Melo is a Pharmacist and a current PhD student in cosmetic technology, from São Paulo, Brazil. She has earned her master's degree from the University of São Paulo and has been involved with the development, stability, safety and efficacy of cosmetics since 2013. She has specialized in the clinical efficacy of cosmetics by biophysical and skin imaging techniques as well as the use of alternative models to animal testing. Her research work has been published in several scientific journals and book chapters from the field.
To know more about Skincare Devices and Beauty's latest updates, please Like and Follow our Facebook and Instagram accounts…