A beauty device can be very effective if you are looking for modern ways to lift sagging skin thereby improving aging signs. The YA-MAN Blooma WR Star Ace Pro Device is a triple-action anti-aging tool and one of the fastest-selling beauty devices in China. It was created to fight fine lines, wrinkles, sagging jowls, discoloration, and more.
This device is a highlight because it provides a world-leading anti-aging treatment that combines three technologies into one powerful hand-held device. The first, RF (radio frequency), uses small radio waves to warm the skin and encourage collagen production for a plump, youthful look.
Then, the addition of LED (light-emitting diode) therapy which lifts fine lines and wrinkles and soothes hyperpigmentation with red light wavelengths, is the perfect match for the desired facial changes. 
Lastly, EMS adds small electrical pulses that lift and firm the skin, like a mini-workout. Use all these simultaneously with the triple-action mode for intense therapy at home.
The suggested use is of six minutes a day, five times a week, to result in radiant, soft skin that's more even-toned, firmer, and lifted. Before use, the skin needs to be cleaned, and a radio frequency gel should also be applied.
Furthermore, it has three power levels. Start with the level 1 treatment and work your way up to the ultra-powerful level 3 modes over time. 
In conclusion, the YA-MAN Bloom WR Star can be the solution if you are looking to tone jowls, laugh lines, brow furrows, sagging necks, and more. It is safe to use on all skin types and provides different intensities for long-lasting use. Sagging Skin
Also Read: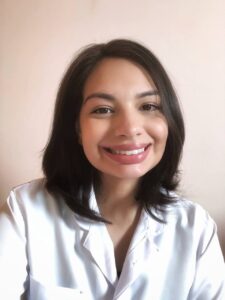 About the Author: MSci Maísa Melo is a Pharmacist and a current PhD student in cosmetic technology, from São Paulo, Brazil. She has earned her master's degree from the University of São Paulo and has been involved with the development, stability, safety and efficacy of cosmetics since 2013. She has specialized in the clinical efficacy of cosmetics by biophysical and skin imaging techniques as well as the use of alternative models to animal testing. Her research work has been published in several scientific journals and book chapters from the field.
To know more about Skincare Devices and Beauty's latest updates, please Like and Follow our Facebook and Instagram accounts…