You probably have seen a hooded hair dryer; it's called Bonnet hair dryer with many benefits and is still used and sold by many major brands today as it can make everyday life easier.
The first thing to know about Bonnet hair dryers is that there are two types: soft and hard. Before buying one, it is important to choose the best type for you according to your expectations. Soft bonnet hair dryers are especially great for deep-conditioning treatments, while hard-top dryers are best for heat styling. 
They generally work by drying the hair evenly all around the head and are especially great for curly hair, rollers, and intensifying hair treatments. Furthermore, bonnet hair dryers are handy for frizz-free heat styling and maintaining hair. 
With a bonnet at home, you can get smooth, shiny hair from the comforts and without the cost of going to a salon. There are several options to choose from, and here are some of them:
Revlon Ionic Soft Bonnet Hair Dryer:

It has excellent reviews and includes multiple heat settings, ionic technology, and a cool setting. It is soft, fits all hair types, and has a flexible hose that enables some freedom of movement.

Conair 1875 Watt Pro Style Bonnet Hair Dryer: From

an affordable and reliable brand, this option is a hard bonnet, so it can be used for drying and setting the hair. It's powerful and will give you a much longer-lasting style than you would with traditional drying.

Elegantly Bonnet Hood Hair Dryer Attachment: It has a great price, is easy to use, and comes with a heat-protective headband that is very useful to protect the neck and ears from heat or excess product. It also features small ventilation holes in the cap to guarantee an even heat distribution.
Read Also: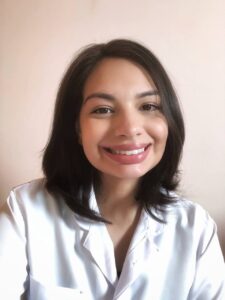 About the Author: MSci Maísa Melo is a Pharmacist and a current PhD student in cosmetic technology, from São Paulo, Brazil. She has earned her master's degree from the University of São Paulo and has been involved with the development, stability, safety and efficacy of cosmetics since 2013. She has specialized in the clinical efficacy of cosmetics by biophysical and skin imaging techniques as well as the use of alternative models to animal testing. Her research work has been published in several scientific journals and book chapters from the field.
To know more about Skincare Devices and Beauty's latest updates, please Like and Follow our Facebook and Instagram accounts…