We all love sponges to help apply and blend makeup, but did you know there is a washable option to do that with more hygiene between uses? Here is how it works:
Although traditional makeup sponges can be cleaned with regular water and soap, a new option was created, an accessory called The Original MakeUp Eraser THE SPONGE. It is composed of a high-quality makeup sponge and comes with a durable wash ball designed to be used with regular washer and dryer machines.
The sponge itself is made of the unique WashTech technology created by the brand, the original MakeUp Eraser that facilitates the cleaning, especially when it comes to erasing makeup out of the sponge with a simple machine wash. It is also free of sulfates, parabens, formaldehyde, phthalates, mineral oil, retinyl palmitate, oxybenzone, coal tar, hydroquinone, and triclosan. It contains less than one percent of synthetic fragrances, is vegan, cruelty-free, and comes in recyclable packaging.
Furthermore, it is also designed to be non-absorbent and can be used wet or dry. When wet, the sponge will expand in size to create a sheer finish—the dryer the sponge, the fuller the coverage.
The washball has multi-size droplets allowing maximum water flow to penetrate deep into the sponge. It is made with non-toxic dye and is hypoallergenic and latex-free. 
In conclusion, a washable makeup sponge works by simply being machine washable, needing no special cleansers, and lasting 2x longer than traditional sponges. The wash ball is made to create a revolutionary cleaning experience for makeup tools in the routine, leading to more hygiene and fewer possible skin problems.
Read Also: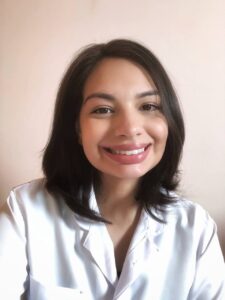 About the Author: MSci Maísa Melo is a Pharmacist and a current PhD student in cosmetic technology, from São Paulo, Brazil. She has earned her master's degree from the University of São Paulo and has been involved with the development, stability, safety and efficacy of cosmetics since 2013. She has specialized in the clinical efficacy of cosmetics by biophysical and skin imaging techniques as well as the use of alternative models to animal testing. Her research work has been published in several scientific journals and book chapters from the field.
To know more about Skincare Devices and Beauty's latest updates, please Like and Follow our Facebook and Instagram accounts…