Different beauty devices have been created over the years, and the beauty stamp is one of the latest trends in the community. A beauty stamp is a non-invasive micro-exfoliating beauty tool that helps to rejuvenate the skin for a firmer, smoother and more youthful appearance.
It was created by the brand Nurse Jamie, and it is richly designed to be portable and easy to use. In more detail, it is a unique micro-exfoliation tool that utilizes a gentle 'press & lifts' action to enhance delivery and promote increased effectiveness of skincare products.
As it enhances the delivery of skincare products deeper into the skin, the beauty stamp also promotes collagen and elastin production for a younger and better overall skin with frequent use.
How to use a beauty stamp?
Introducing beauty stamp gradually is essential, especially if your skin is sensitive, so start slowly. To use, gently stamp the entire face 2-3 times, rotating the direction of the stamp each time. Another tip is to ensure that your skin is thoroughly cleansed before use and sterilize your device with alcohol or an antibacterial spray after every single use. It is also not recommended to use it in the morning because makeup and sunscreen should be avoided immediately after treatment.
In conclusion, the Nurse Jamie Beauty Stamp can improve your skincare routine by increasing the effectiveness of all your other skin care products. It works by gently pricking the skin with micro-needles, creating microscopic channels to allow your potent treatments to reach the skin's lower levels which, in turn, maximize their regenerative, age-defying benefits.
Also Read:
The Sponge: How Does The Washable Makeup Sponge Work?
Benefits Of Using A Bonnet Hair Dryer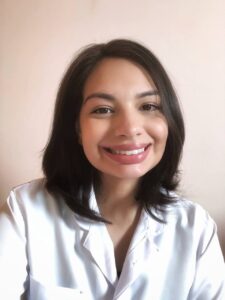 About the Author: MSci Maísa Melo is a Pharmacist and a current PhD student in cosmetic technology, from São Paulo, Brazil. She has earned her master's degree from the University of São Paulo and has been involved with the development, stability, safety and efficacy of cosmetics since 2013. She has specialized in the clinical efficacy of cosmetics by biophysical and skin imaging techniques as well as the use of alternative models to animal testing. Her research work has been published in several scientific journals and book chapters from the field.
To know more about Skincare Devices and Beauty's latest updates, please Like and Follow our Facebook and Instagram accounts…