With age, wrinkles and fine lines become more present, and many treatments can be used to decrease their appearance. In this context, using anti aging devices is beneficial, being an ally to anti-wrinkle creams and other invasive methods.
A large variety of devices are available in the market, using different types of technology that are easy and pleasant to use. Here are some of the most popular ones:
Silk'n Titan Anti Aging Skin-Tightening Device:

This device firms wrinkles in the face from the inside out, sending the brand's unique Collagen and Elastin Remodelling energy directly to cells to stimulate collagen and repair damaged skin. After a few weeks of use, it is possible to notice a reduction in fine lines around the face. Furthermore, it improves dark spots, sun spots, and skin's overall radiance.

NuFace Trinity Advanced Facial Toning Device:

It combines the skin-firming benefits of microcurrent technology and a facial massager. The great thing about it is the immediate effects, as in just five minutes of use it is possible to notice that the skin is left instantly firmer, more sculpted, and less puffy. It also works by gently emitting a collagen-stimulating microcurrent to reduce the appearance of fine lines and wrinkles on the forehead, jawline, cheeks, and neck. The device should be used with the brand's Gel Primer, which protects your skin from irritation and allows the device to glide seamlessly across the skin.

TriPollar STOP X Device: This gadget looks luxurious and is an exciting addition to your anti aging skincare routine. It strategically emits collagen-stimulating radio frequencies into the skin, creating a smoother and more sculpted-looking complexion after each treatment and over time. Designed with a temperature sensor to ensure a safe at-home treatment, this innovative device will help create long-lasting suppleness, firmness, and radiance with continued usage.

Anti Aging Devices
Also Read: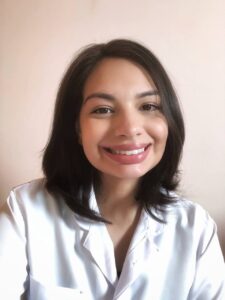 About the Author: MSci Maísa Melo is a Pharmacist and a current PhD student in cosmetic technology, from São Paulo, Brazil. She has earned her master's degree from the University of São Paulo and has been involved with the development, stability, safety and efficacy of cosmetics since 2013. She has specialized in the clinical efficacy of cosmetics by biophysical and skin imaging techniques as well as the use of alternative models to animal testing. Her research work has been published in several scientific journals and book chapters from the field.
To know more about Skincare Devices and Beauty's latest updates, please Like and Follow our Facebook and Instagram accounts…