Even professionals need a little help every once in a while, as the diagnosis may not be so easy to discover, and a visual aid to compare might be the solution. If that is the case, there are some apps available (there might be a subscription fee), and here are a few examples: 
The VisualDX is a great app that composes a library of more than 32,000 digital images that show variations of diseases and is particularly helpful for doctors when diagnosing a rare condition. The images represent patients of different ages, skin types, and other diagnostics, so there is a variety to compare the present patient with. Furthermore, they cross multiple specialties, including dermatology, pathology, radiology, emergency medicine, oral medicine, infectious disease, and ophthalmology. A group of medical experts frequently review the app's content to ensure accuracy.
Another option is the Figure 1 app, designed like social networking made of only images. In this app, you can search through an extensive database of images, comment, and share photos with other physicians, so it is possible to have a discussion group about the case. It is beneficial for doctors seeking information about a rare disease or medical condition and to make it even easier. There is a feature that allows the user to block out sections of an image, like someone's face, to preserve a patient's privacy. It is free for iOS and android.
In conclusion, in cases of doubt or lack of experience in a case, these apps (and others) are available exactly to build a community and learn more through images, so it is possible to start a diagnosis and study for future treatment.
Read Also: New Medical Devices For Patients With Diabetes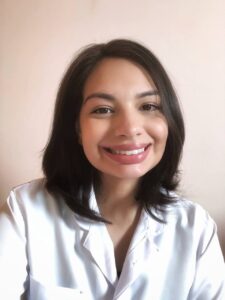 About the Author: MSci Maísa Melo is a Pharmacist and a current PhD student in cosmetic technology, from São Paulo, Brazil. She has earned her master's degree from the University of São Paulo and has been involved with the development, stability, safety and efficacy of cosmetics since 2013. She has specialized in the clinical efficacy of cosmetics by biophysical and skin imaging techniques as well as the use of alternative models to animal testing. Her research work has been published in several scientific journals and book chapters from the field.
To know more about Skincare Devices and Beauty's latest updates, please Like and Follow our Facebook and Instagram accounts…