Running is a common and practical exercise because it can be done almost every day and provides many benefits for general health. Although the concept is very simple, having apps to make the process more effective and fun can be a great addition to the running routine.
In this context, when looking for the best apps for running on the street, there are many options available, and here are some suggestions to start this process:
RunGo – The Best Routes to Run is one well-reviewed option that provides a run with voice navigation along the way. Furthermore, it can help you find a runner-friendly hotel or take on an audio-guided race. RunGo features turn-by-turn voice navigation, with over 600,000 routes worldwide across 171 countries, including thousands of verified routes, like race courses, city tours, unique adventures, and virtual races.
Another option is the Strava app, used by many professional athletes in the Strava network. It's easy to use and allows you to cheer friends that post their workouts in a designed place. Strava is a GPS running app that tracks your pace and distance, and you can share your workouts with the Strava network. Strava allows you to track running, walking, and biking and enter your cross-training information if you want to post about your circuit training workouts, weightlifting, and more. The safety feature Strava Beacon allows you to share your location in real-time with trusted contacts, so if you are doing a remote run or have a health condition, someone can always see where you are
Finally, The Nike Run Club app is free running that allows you to track your runs, tune into coached runs, and connect with runners in your local area. Designed for both beginners and veteran runners, the app is an all-around run tracker, music player, and social networking tool for runners. The app measures various metrics such as your pace, distance run, and mile splits; it also includes a variety of coaching plans that adapt to your fitness goals and progress.
Also Read: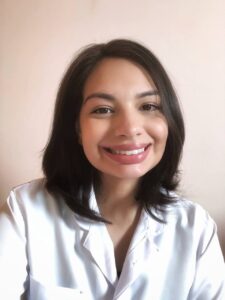 About the Author: MSci Maísa Melo is a Pharmacist and a current PhD student in cosmetic technology, from São Paulo, Brazil. She has earned her master's degree from the University of São Paulo and has been involved with the development, stability, safety and efficacy of cosmetics since 2013. She has specialized in the clinical efficacy of cosmetics by biophysical and skin imaging techniques as well as the use of alternative models to animal testing. Her research work has been published in several scientific journals and book chapters from the field.
To know more about Skincare Devices and Beauty's latest updates, please Like and Follow our Facebook and Instagram accounts…