Smart fitness mirrors are one of the newest and most popular fitness devices. It is made to bring the benefits of a gym to the user's home and can be used in tiny spaces without additional equipment. 
Fitness mirrors work by displaying a professional trainer on a screen to lead you through a workout. Some options act as actual mirrors that allow you to see yourself and the trainer as you exercise, allowing you to self-correct your exercises and avoid possible damage. Other options aren't actually mirrored at all but give you AI-powered form recommendations, among other smart features.
Although it changes from different brands, it usually provides yoga class, works on your cardio, and lift weights without needing to own any vast, bulky machines. Most only require just a tiny wall space so that they can be mounted or used with a stand. A few feet of open space to do your workout comfortably is also necessary. 
One option is the Tempo Studio. It is not wall-mounted and depends on where you live. It can be delivered and installed on the same day. It comes with some extra equipment and has hundreds of classes available to the users. 
The Tonal Fitness Mirror takes practically no space and has more "serious" and complete workout sessions. The workout instructors provide thorough directions, and the on-screen cues help you stay on track with your reps, sets, and weights. It is also possible to independently adjust the volume of the music and the exercise class instructor. 
In conclusion, owning a fitness mirror is like working out in the future. There are many options available in the market. Still, the different brands and innovative mirror products have a similar mission of making it easier than ever to train at home and work out with only the assistance of a wall mirror and a virtual instructor or personal trainer.
Also Read: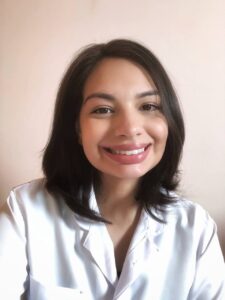 About the Author: MSci Maísa Melo is a Pharmacist and a current PhD student in cosmetic technology, from São Paulo, Brazil. She has earned her master's degree from the University of São Paulo and has been involved with the development, stability, safety and efficacy of cosmetics since 2013. She has specialized in the clinical efficacy of cosmetics by biophysical and skin imaging techniques as well as the use of alternative models to animal testing. Her research work has been published in several scientific journals and book chapters from the field.
To know more about Skincare Devices and Beauty's latest updates, please Like and Follow our Facebook and Instagram accounts…