With so many options available at beauty clinics, it can sometimes be difficult to pick the right one to invest in. In this context, microcurrent facials are a trendy procedure that many experts recommend, and we will explain why.  
First, let's explain what a microcurrent facial is. It uses a special handheld device to deliver tiny currents of electricity to the face. These microcurrents stimulate the skin and muscles to improve a patient's overall appearance.
Specialists suggest that microcurrent treatments can have many benefits, like promoting wound healing, reducing inflammation, boosting circulation, and improving muscle function. In other words, it has the power to lift the eyebrows, define cheekbones, tighten and firm skin, and stimulate collagen growth. 
It is also possible (and recommended) to use at-home microcurrent devices between professional appointments to maintain the best results. Some examples of microcurrent devices to use at home are the NuFACE Trinity and the Foreo Bear tools.
Unlike other more invasive procedures, microcurrent facials involve no incisions or anesthesia, being known as a great alternative to Botox. It is painless and classified as a "relatively safe" treatment, with no to very few side effects. There might be mild tingling, discomfort, skin irritation or sensitivity, skin dryness, drowsiness, dizziness, and facial twitching, and everything should go away in a few days. It should not be done in people with epilepsy, heart conditions and implanted medical devices, like pacemakers. 
In conclusion, microcurrent facials are excellent options for people who desire younger and fresher-looking skin without the commitment of an invasive procedure. 
Read Also: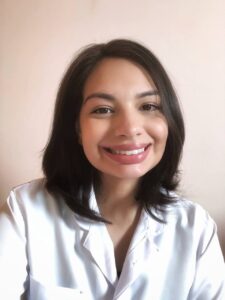 About the Author: MSci Maísa Melo is a Pharmacist and a current PhD student in cosmetic technology, from São Paulo, Brazil. She has earned her master's degree from the University of São Paulo and has been involved with the development, stability, safety and efficacy of cosmetics since 2013. She has specialized in the clinical efficacy of cosmetics by biophysical and skin imaging techniques as well as the use of alternative models to animal testing. Her research work has been published in several scientific journals and book chapters from the field.
To know more about Skincare Devices and Beauty's latest updates, please Like and Follow our Facebook and Instagram accounts…