If you are a user of prescription medications, you know that they can be expensive and involve some work to buy them with frequency. With that in mind, some apps were developed to ease this routine, trying to improve some points with the help of technology and other partners.
One example is the GoodRx app, the most downloaded medical app on the iTunes and Google Play stores. It has a feature to search and compare prices to find the lowest local prices for your prescriptions at more than 70,000 U.S. pharmacies. Furthermore, it can save your medications from tracking costs and get notified with the latest saving alerts for your products. With this app, it is also possible to get free coupons to save up to 80% by just showing the app to the pharmacist. 
Another option is the ScriptSave WellRx app, which includes features similar to the GoodRx, like the Prescription Discount Card and the Medicine Chest (to track, manage and quickly reprice your medications). It also has handy medication Information with expanded health information, pill images, and videos by physicians to help you better understand your medications and grocery guidance, to help identify foods that align with your health goals and discover opportunities for improved nutritional intake. The app also allows set pill and refill reminders to keep you on track with your medications.
Finally, there is the iPrescribe app for physicians, which is a mobile way to prescribe any drug anywhere, with just a few taps on the phone. It includes complete medication management, so it is possible to consult PDMP databases, view medication history, and get drug/allergy alerts. There is also greater safety and accuracy to minimize typing by selecting commonly prescribed drugs and real-time benefit information to view out-of-pocket costs for any medications based on the patient's insurance. 
Read Also: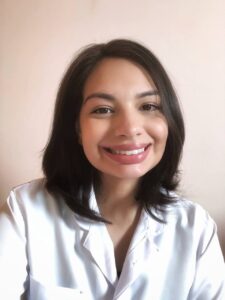 About the Author: MSci Maísa Melo is a Pharmacist and a current PhD student in cosmetic technology, from São Paulo, Brazil. She has earned her master's degree from the University of São Paulo and has been involved with the development, stability, safety and efficacy of cosmetics since 2013. She has specialized in the clinical efficacy of cosmetics by biophysical and skin imaging techniques as well as the use of alternative models to animal testing. Her research work has been published in several scientific journals and book chapters from the field.
To know more about Skincare Devices and Beauty's latest updates, please Like and Follow our Facebook and Instagram accounts…