New and innovative technology in the medical field is making treatment and patient follow up easier. The so-called wearables are patches applied on the skin surface. Although they can be challenging to design, they can improve the patient's quality of life considerably. 
Many different companies and research centers are developing their own patches. They are used to deliver medicines or help monitor body function. 
In this context, an interesting option was developed by Takao Someya, a professor at the University of Tokyo's Graduate School of Engineering. The device is made from polyvinyl alcohol, known for being a flexible material and can pick up signals like heartbeat and electrical impulses from muscle movement.
Most wearables are connected to the internet and show the obtained data at the designed app or directly to the healthcare professional. This technology is beneficial for older people, as it is crucial to monitor their health for long periods to avoid any unexpected changes. Athletes can also benefit from this innovation as it is possible to understand all variations during a session of training.
Moreover, engineers at the University of California San Diego have developed a soft and stretchy skin patch. This tool can be worn on the neck area continuously to track blood pressure and heart rate as well as the wearer's levels of glucose, lactate, alcohol, or caffeine. It stands out from the others for being the first wearable that monitors cardiovascular signals and multiple biochemical levels in the human body simultaneously.
This way, these wearable patches are convenient to different public with their long-duration wear time and multiple functions. This trend is growing in the medical field with promising benefits and enhanced quality of daily life.
Read also: Wearable Technology Applications in Healthcare: A Literature Review
To know more about Skincare Devices and Beauty's latest updates, please Like and Follow our Facebook and Instagram accounts…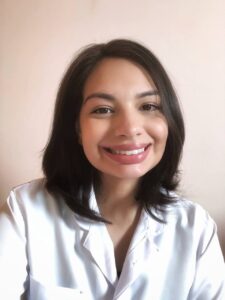 About the Author: MSci Maísa Melo is a Pharmacist and a current PhD student in cosmetic technology, from São Paulo, Brazil. She has earned her master's degree from the University of São Paulo and has been involved with the development, stability, safety and efficacy of cosmetics since 2013. She has specialized in the clinical efficacy of cosmetics by biophysical and skin imaging techniques as well as the use of alternative models to animal testing. Her research work has been published in several scientific journals and book chapters from the field.